President Putin Won't Attend Wagner Leader, Prigozhin's Funeral – Russian Government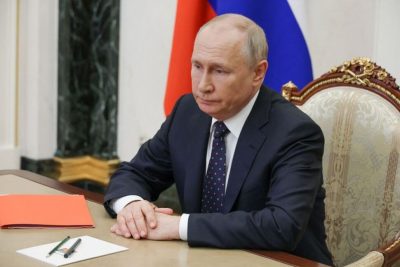 President Vladimir Putin of Russia will not attend the funeral for Yevgeny Prigozhin, the mercenary chief who launched a failed mutiny against Russia's military leadership and and died in a plane crash last week, the Kremlin spokesman said on Tuesday, according to Russian state media.
The spokesman, Dmitri S. Peskov, added that the Kremlin had no further information on the funeral, according to New York Times report.
Details about the event, including the date and whether the public would be allowed to attend, were unclear.
A private plane carrying Prigozhin and nine other people crashed northwest of Moscow on Wednesday, killing everyone aboard, but his death was not officially confirmed till Sunday, when Russian investigators said that genetic testing showed that the victims of the crash matched the names on the jet's manifest.
The confirmation came after days of speculation about whether Prigozhin was really on the plane.
The cause of the crash remains unclear, but U.S. and Western officials believe it was prompted by an explosion on board. Many Western officials have said they think it is likely that Mr. Putin may have played a role in having Mr. Prigozhin killed as retribution for the mercenary chief's short-lived mutiny in June.
Prigozhin — a Putin confidant turned "traitor" — was killed last Wednesday two months after ordering his troops to topple Russia's military leadership, in what observers deemed the biggest challenge to Putin's authority since he came to power.
"The president's presence is not envisaged," Kremlin spokesman Dmitry Peskov told reporters Tuesday when asked whether Putin would attend the funeral.
There have been no public announcements of when or where Prigozhin, who was 62, will be buried.
"We have no information specifically about the funeral. The decision in this regard is made by family and friends," Peskov added.
Putin last week described Prigozhin as a man who had made "serious mistakes in his life, but he achieved the right results."
The Kremlin has dismissed speculation that it orchestrated the crash in revenge for Wagner's march on Moscow in June.