Private Universities Now 111, As FG Issues 12 New Licences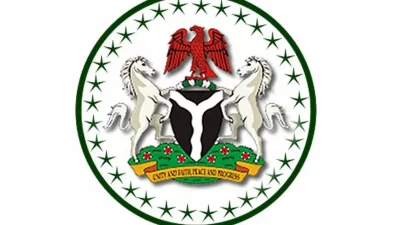 The federal government has presented provisional licences to 12 new private universities, which were approved by the Federal Executive Council at its 12th meeting of 2022 held on 6th April.
This brings the number of private universities in Nigeria to 111 and total number of universities to 215.
Presenting the licences to the proprietors in Abuja on Thursday, the Minister of Education, Malam Adamu Adamu, said as long as the access gap to university education and its attendant enrollment of students into university persists, government will continue to welcome proposals for the establishment of private universities by credible groups and organisations.
Addressing the proprietors, he said, "Your students are the primary stakeholders and proper care should also be taken to create and maintain a conducive campus environment that will enable your students cultivate critical life skills and the core values of honesty, integrity, sportsmanship, respect, confidence, responsibility, perseverance, courtesy and sound judgement."
He however noted that the approval for the establishment of private universities will only be granted to those promoters who fulfill the prescribed criteria and appropriate care will also be taken to make sure that the proprietors will follow through with their commitment to abide by the laid down standards and requirements.
He said, "Government is committed to strengthening of NUC's quality assurance operations to ensure that, while we are improving access to University education by way of increased enrolment, quality and relevance to national needs are not compromised."
He said being critical stakeholders in the education sector, they should be united in seeking ways of improving quality service delivery of University education in Nigeria, devise strategies for quality improvement and elimination of social vices, as well as maintaining industrial peace and harmony for sustainable growth.
Earlier, Executive Secretary, National Universities Commission, Prof. Abubakar Adamu Rasheed said the Commission has approved a new curriculum for universities in the country that will bring to the fore uniqueness of each of institution.
He said the new curriculum-Core Curriculum and Minimum Academic Standards (CCMAS), which was brought about after a comprehensive review of Benchmark Minimum Academic Standards (BMAS) currently in use, would be unveiled to the public soon.
"The CCMAS which will soon be unveiled to the public provides 70 percent of what should be taught along with the expected outcome, while the university will provide 30 percent based on their individual contextual peculiarities and characteristics," the NUC boss said.
On the establishment of new varsities, he said even with over 200 universities, access to university education remains a challenge in the education sector in Nigeria due to the high demand for degrees from an increasing number of secondary school graduates and even graduates of Polytechnics and Colleges of Education.
"The journey ahead is a long one. Nigeria is thus still grossly deficient in access to the university education sub-sector, which is the highest producer of the skilled level manpower required to activate and sustain the socio-economic transformation of the country," he said.
He said the role the private sector play in bridging the gap created by the growing demand for university education in the country by their investments is not, and can never be taken for granted. "Private universities bring certain uniqueness to the Nigerian University landscape," he said.
The 12 newly -licensed universities include: Pen Resource University, Gombe, Gombe State; Al-Ansar University Maiduguri, Borno State; Proposed Margaret Lawrence University, Galilee, Delta State, and Khalifa Isiyaku Rabiu University, Kano, Kano State.
Others are Sports University, Idumuje, Ugboko, Delta State; Baba Ahmed University, Kano, Kano State; Saisa University of Medical Sciences and Technology, Sokoto, Sokoto State; Nigerian British University, Asa, Abia State; Peter University, Achina/Onneh, Anambra State; Proposed Newgate University, Minna, Niger State; European University of Nigeria, Duboyi, Abuja, FCT and Northwest University, Sokoto, Sokoto State.