Questions Agunloye failed to answer on Mambilla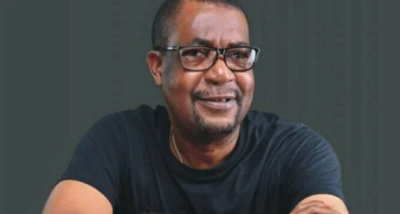 My former neighbour, a civil servant, used to tell me how he was preparing carefully for retirement. "I am very cautious with everything I do in the office," he would say, "because I do not want to be going to the EFCC after retirement. I make sure I follow due process, get all necessary approvals in writing and stay above board to the best of my ability." He told me this more than 10 years to his retirement. He finally retired in 2021. These days, he looks fresh and relaxed and seems to be at peace with himself. I am silently praying that there will be no reason for him to be ordered to come and defend himself over an action or inaction of 20 years ago. I would be really sad for him. 
God knows I have nothing but pity for Dr Olu Agunloye, who was minister of power from 2002 to 2003. He is at the centre of a storm over his curious last-minute award of a build, operate and transfer (BOT) contract to Sunrise Power and Transmission Ltd in May 2003 for the construction of the Mambilla hydro power plant in Taraba state. He awarded the contract one week to the end of President Olusegun Obasanjo's first term. Although he was re-appointed by Obasanjo, he was moved to the ministry of state for defence (navy). I feel for him that at a time he should be playing with his grandchildren in the garden, he is being quizzed by the EFCC about his stewardship after 20 years.
In a recent interview with TheCable, Obasanjo had challenged Agunloye to show evidence that he got the presidential approval to award the $6 billion contract. He said while he was president, no minister could approve more than N25 million. In his response, Agunloye insisted he got approval and also denied some of Obasanjo's claims against Mr Leno Adesanya, the promoter of Sunrise Power. Agunloye also took a swipe at me as well as TheCable, of which I am the founder and CEO, for our unrelenting coverage of the Mambilla mess as Nigeria faces a $2.4 billion arbitration instituted at the International Chamber of Commerce (ICC), France, by Sunrise over an alleged breach of contract.
Agunloye's defence left many questions unanswered. He said the Sunrise proposal was already in progress before he became minister and that he got approval in November 2002 to award the contract. He wrote: "On the very day (28 Nov 2002) that I resumed (assumed) office as Minister of Power, Pa Obasanjo himself, in a formal letter, handed me his presidential approval on the Sunrise proposal with an instruction that Sunrise be invited 'for the final negotiations for the execution of the Mambilla Power Project'…" Read that again. By his own admission, what he got was an instruction for "final negotiations". If it was still subject to final negotiations, was that an approval to award?
My primary questions to Agunloye are: did he send a memo to the Federal Executive Council (FEC) on Wednesday, May 21, 2003, seeking the go-ahead to award the contract to Sunrise? This is a "yes" or "no" question. If indeed he had secured the necessary approval "on the very day" he assumed office as minister of power on November 28, 2002, why did he send a request for approval to FEC six months later? Most importantly, what was the decision of FEC on his memo? Was he asked to proceed and award the contract? Or was he directed by FEC to withdraw the memo? These are important questions he failed to address. I think he should do Nigerians a favour by explaining more.
It is on record that when Agunloye presented the memo to FEC, Obasanjo wondered why he still did so despite their previous extensive discussion that he should hold on because there was going to be a comprehensive plan for power sector reforms. Obasanjo used the opportunity to ask ministers to be cautious in negotiating government participation in all projects with investors because of the financial and legal implications for the country. Alhaji Atiku Abubakar, then vice-president, supported Obasanjo's position and suggested that all options should be considered by the ministry. This is on record. It is also on record that after the discussion, FEC asked Agunloye to withdraw the memo.
And now another critical question is: why did Agunloye still go ahead to write to Sunrise on Thursday, May 22, 2003 — a day after the FEC meeting — declaring that he was "pleased" to convey the "approval" of the Nigerian government for the award of the BOT contract at a "provisional sum of $6 billion". Was that the position of the government? Where did he get the authority to write the letter from? Does he have the power to commit the government of Nigeria to a $6 billion project, whether or not it is BOT, without approval? Agunloye avoided answering these critical questions in his response because there would be a naked contradiction to his claim that he got necessary approvals.
Agunloye also appeared to muddle up issues on the liability of a BOT contract. He wrote: "The former president was not correct when he referred to the award to Sunrise simply as a $6 billion contract under his watch. In truth, it was a Build, Operate and Transfer (BOT) contract in which the FGN did not need to pay any amount to the contractor, Messrs Sunrise Power and Transmission Company Limited (Sunrise)." It would appear Agunloye was suggesting that the N25 million limit of approval did not apply to a BOT contract. That means he could commit the government of Nigeria to any amount as he tried to do by awarding the $6 billion contract to Sunrise. Whose liability is it now?
More so, if "FGN did not need to pay any amount to the contractor" as claimed by Agunloye, why did Sunrise write to Senator Liyel Imoke, his successor, seeking the payment of N6 billion for "pre-EPC development of Mambilla"? The letter, dated August 20, 2003, was signed by Engr Tunde Akinbode as Sunrise's executive director. He said federal government's commitment of N6 billion, as contained in Agunloye's contract award letter with ref. no FMP/S/6145/S.T/2, was not enough and "there will be need for government to budget an additional N10 billion in the next budget year". Yet, Agunloye claimed "FGN did not need to pay any amount to the contractor". Is N16 billion a joke to Agunloye?
In his reply to Sunrise, dated September 3, 2003, Imoke wrote: "This is to inform you that the Federal Executive Council did not approve the Memorandum recommending your Company for the Mambilla Hydroelectric Power Project. In line with the directives of  the Federal Executive Council, the Federal Ministry of Power and Steel is to revisit the development of the project.  Fresh documentation will be made available to all prospective developers in due course… you are advised to tender for the project when it is advertised." Agunloye knew what he was doing when he carefully left out the part that he sought approval to award the contract and FEC turned it down. He should be man enough to own up.
My final comment to Agunloye, for now, is on his claim that since no government had queried him in the last 20 years, that means he did no wrong. He wrote: "In all of these, spanning 20 (twenty) years, none of the Presidents (Chief Olusegun Obasanjo, Malam Musa Yar'Adua, Dr. Goodluck Jonathan or Gen. Muhammadu Buhari) asked me or questioned me about issuing any unauthorised Mambilla contract. This is because all the Nigerian Presidents, including Chief Obasanjo, were aware that I did nothing wrong." Well played, but so also was the P&ID "contract" not queried by any government until the bubble burst. As new facts emerge, you will always have to answer your father's name.
I did not miss Agunloye's innuendo that we at TheCable were "contracted" to report on his Mambilla mess. It's a cheap shot but we are used to that. In 2018, when we reported the questionable payment of $17 million as legal fees to the lawyer friends of Mallam Abubakar Malami, then attorney-general, for the repatriation of $321 million Abacha loot, President Muhammadu Buhari was told that we were "contracted" by the "opposition" to discredit his government. Same thing happened over the World Bank guarantee that the Nigerian government recklessly signed for Azura Power in August 2015 and which has today become a monthly $30 million albatross on our neck.
Journalists who choose to demand accountability are always blackmailed. Thus, there is nothing strange in Agunloye saying a former minister "contracted" me to write a series of articles on the Mambilla mess. Those who know me very well will just laugh it off. But why was he afraid to specifically mention Mr Babatunde Fashola, the former minister of power? Afterall, Leno Adesanya, Agunloye's friend, pointedly accused me of being "sponsored" by Fashola in a WhatsApp message he sent to me on April 22, 2020 at 7.49pm. Till today, Adesanya tells anybody who cares that Fashola is "sponsoring" me. It is obvious that Agunloye and Adesanya are singing from the same hymn sheet.
The truth, of course, is that I spoke to Fashola only once on the Mambilla issue. That was on December 28, 2018, after TheCable published its first story on the mess under the headline, 'Nigeria risks $2.3bn fine as Mambilla power project faces crisis'. Adesanya was elated over the report. He called and thanked me for bringing the issue to the front burner. He did not say I was "contracted". Fashola later called to say he read our story and all what Adesanya had been saying about him in the media. Fashola and I have never discussed Mambilla or Adesanya again — not even by proxy — since that day. I later read in the papers that Fashola had sued Adesanya to court for alleged defamation.
I am proud of my colleagues at TheCable for staying on the story. Normally, many news outlets would report and move on. Prof Lai Osho, the respected journalism teacher who recently died in a car crash, was fond of saying: "You must stay on the story and see it to a logical conclusion." Agunloye is pained that we have stayed on the Mambilla story, hence his cheap insinuations. I sympathise with him. But his PhD is in physics, not journalism. He can teach us physics, not journalism. His intention is to blackmail and silence us, but he chose the wrong customers. This I promise: we will stay on the Mambilla story and see it to a logical conclusion. That is the contract we have with our conscience.
AND FOUR OTHER THINGS…
THE TINUBU MOMENT
President Bola Tinubu's address to the UN General Assembly is, in my view, one of the boldest yet by an African leader. My take-away: "Foreign entities that are abetted by local criminals, who aspire to be petty warlords, have drafted thousands of our people into servitude to illegally mine gold and other resources. Billions of dollars meant to improve the nation now fuel countless violent enterprises… Given the extent of this injustice and the high stakes involved, many Africans are asking whether this phenomenon is by accident or by design. Member nations must reply by working with us to deter their firms and nationals from this 21st century pillage of the continent's riches." #Word.
KANO VERDICT
A tribunal has upturned the election of Alhaji Abba Yusuf (NNPP) as Kano governor, declaring Alhaji Yusuf Gawuna (APC) as the winner of the lawful votes. Yusuf was originally credited with 1,019,602 votes and Gawuna 890,705. The Gawuna team argued that 165,663 of the ballot papers recorded in favour of Yusuf were not stamped, signed or dated as required by law. This would suggest ballot stuffing, as we call it in Nigeria. Gawuna's lawyers got the tribunal to examine each of the 165,663 ballot papers. It seems Yusuf's lawyers put up a feeble fight and did not challenge Gawuna's votes as well. The tribunal agreed with Gawuna's lawyers and nullified the 165,663 votes. Clinical.
DOUBLE TROUBLE
The price of diesel has now crossed N1,000/litre as crude oil prices keep on rising. Nigeria deregulated the pricing of diesel nearly 20 years ago, so we have never really had to argue over it. But those who run their businesses and homes on diesel know the implication of what just happened: harder times. Diesel is a major running or input cost. Sadly, there is no real option: rising energy prices will also impact on the cost of gas and, consequently, electricity. In other words, our suffering is far from over. To be sure, it is a global issue: energy prices are rising everywhere. But because of our peculiar mess in Nigeria, it is "double wahala for dead body", as Fela sang. Snookered.
AND FINALLY…
When I read a claim by the presidential media team that President Tinubu was the first African leader to ring the closing bell at the Nasdaq Stock Market, my first question was: and how does that affect the price of agbado? I was not even questioning the veracity of the claim. It turned out to be false. It immediately brought back an earlier false claim that the UAE government had lifted the visa ban on Nigerians "with immediate effect". I know that we are in the age of hot propaganda and everybody in the race — either as protagonist or antagonist — is always trying to be ahead of the other, but we should never get to the stage of preposterous claims from presidency. Damaging.
•Written By Simon Kolawole