R. Kelly's sex crimes and threat to his music legacy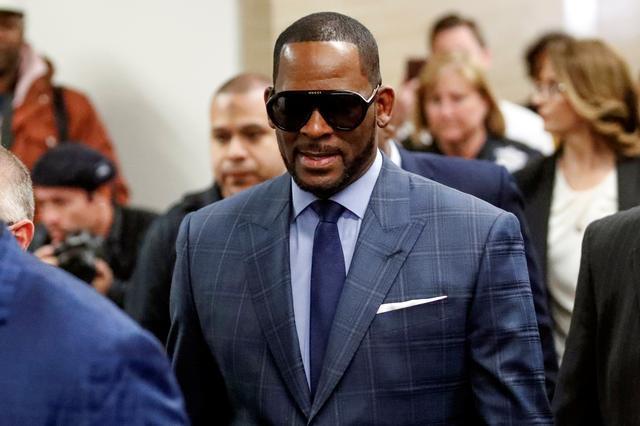 With multiple awards and hit songs, R. Kellyis undoubtedly one of the biggest musicians in the world. 
But while he has had an impressive music career, his seemingly flawed character has largely destroyed the public goodwill he once enjoyed.
His career has suffered setbacks due to repeated allegations of sexual abuse.
On Wednesday, the singer, born Robert Sylvester Kelly, was sentenced to 30 years in federal prison for sex charges.
His sentence followed his conviction for racketeering and sex trafficking in September last year after almost six weeks of trial.
He was found guilty by the court after the testimony from several survivors attesting to how Kelly's exploitation affected them.
THREATENED LEGACY
R. Kelly's recent ordeals have become a major threat to his illustrious music career. Should his songs and creative genius also be condemned because of his character?
Even before his eventual sentencing, R. Kelly's songs have come under threat due to the repeated allegations of sexual abuse against him.
In 2018, Spotify, one of the biggest streaming music services in America, removed Kelly's songs from its own playlist as a part of a new "hate content and hateful conduct" policy.
It means the embattled R&B star's catalog will still be available but Spotify won't "actively promote" his music.
At the time, however, Spotify claimed the move was not because of the artiste's behaviour.
In October last year, YouTube also deleted R.Kelly's channels — Rkelly TV and Rkelly Vivo — from its platform just a few weeks after his sex trafficking conviction.
Separating the singer's character from his art will be a difficult task, and this puts his legacy at risk.
Kelly is best known for his smash hit 'I Believe I Can Fly'. The inspirational ballad earned him three Grammy awards including one for the Best R&B song.
He also won the Best Male R&B Pop Artiste at the 2003 Black Entertainment Television (BET) award ceremony.
R. Kelly gained global fame in the 1990s with hit songs like 'The World's Greatest', 'Your Body's Calling', 'Bump n Grind', and 'I'm Your Angel'.
(The Cable Lifestyle)