Reps Move To Unravel Owners Of Companies Who Shared N18.9bn Bush Clearing Contracts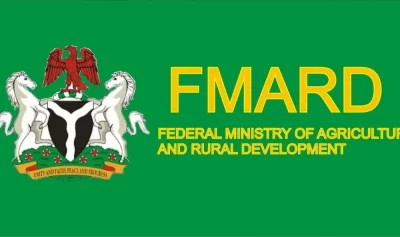 The Public Account Committee, of the House of Representatives , PAC has launched an investigation to unearth the identity of the owners of the 20 companies which shared the N18.9 billion contracts on bush clearing and allied jobs from the Federal Ministry of Agriculture during the COVID-19 lockdown.
The resolution of the Committee on Wednesday came as two of the companies sent low level managers to the hearing. The two men were turned away with a charge on them to fetch the managing directors or chairmen of the companies.
The two companies who sent delegations were Easy Construction Company LTD and NUKAAG VENTURES LTD.
The Rep Wole Oke led committee in its determination to unearth the identity of the owners and shareholders of the 20 companies mandated its committee clerk to liaise with the Registrar of the Corporate Affairs Commission, CAC to furnish the Committee details on the 20 companies, including year of incorporation, Corporate offices, names of the owners, shareholders amongst others
Speaking on Wednesday, Oke said: "we are not concerned about who won the contracts, what we are after is  to determine value for money paid out and the sites of the projects, and we will  carry that mission to the letter.
" The Clerk should also write the Federal Inland Revenue Services, FIRS, to finish the Committee about the financial status of the Companies," Oke said in the light of the House move to identify the owners of the 20 companies who got the money for the bush clearing contracts.
Hon Oke assured  that the Committee  would carry out deligent investigation into the matter as it was interested in finding out the location of the projects and the significance of such projects to the country.