Revealed: Prince Charles received £1m from Osama bin Laden family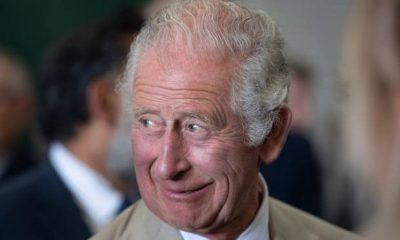 Prince Charles accepted a £1 million payment from the family of Osama bin Laden, according to a report by the UK Sunday Times.
The Prince of Wales secured the money from Bakr bin Laden, the patriarch of the wealthy Saudi family, and his brother Shafiq, the paper reported.
Both men are half-brothers of Osama bin Laden, the founder of al-Qaeda who masterminded the September 11 attacks.
Charles, 73, had a private meeting with Bakr, 76, at Clarence House in London on October 30, 2013, two years after Osama bin Laden was killed by US special forces in Pakistan.
The future king agreed to the donation despite the initial objections of advisers at the Clarence House and the Prince of Wales Charitable Fund (PWCF), where the money was ultimately deposited.
According to sources, several of Charles's advisers, including at least one trustee, pleaded with him in person to return the money.
However, Charles was said to have felt it would be too embarrassing to hand the money back to the brothers and feared that they would suspect the reason.
It is understood that one household staff member believes they were "very vociferous" with the prince but were "shouted down".
Another adviser to Charles is said to have implored the prince to return the money. Their words caused "great" concern in the palace, but were apparently ignored.
One source said they remembered every second of a conversation in which Charles was told to hand the money back.
In response to inquiries, Sir Ian Cheshire, chairman of PWCF, said the donation was agreed "wholly" by the five trustees at the time. Those were: Dame Amelia Fawcett, a financier who chairs Kew Gardens; Sir Michael Rake, the former chairman of BT; John Varley, the former Barclays chief executive; Kenneth Wilson, an academic; and William Nye, then Charles's principal private secretary. A source acknowledged that one trustee, identified as Varley, raised "sensible" concerns before a "full board decision" was made.