Russia moves to station nuclear weapons in Belarus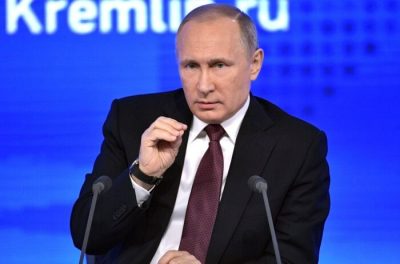 Russia has struck a deal with neighbouring Belarus to station tactical nuclear weapons on its territory.
Russian President Vladimir Putin made the announcement on Saturday as speculations about possible nuclear strikes in the country's invasion of Ukraine grow.
Putin said the move would not violate nuclear non-proliferation agreements.
Belarus shares borders with Russia and Ukraine.
The country also has borders with three North Atlantic Treaty Organisation (NATO) members – Poland, Lithuania, and Latvia.
Putin said his move to deploy nuclear weapons in Belarus is not startling as the United States, a sympathiser with Ukraine, has stationed nuclear weapons in the territory of its European allies for decades.
The Russian president added that Belarusian President Alexander Lukashenko had looked forward to the Kremlin stationing tactical nuclear weapons in his country.
Since Russia invaded Ukraine, Belarus has openly supported the move.
"There is nothing unusual here either: firstly, the United States has been doing this for decades. They have long deployed their tactical nuclear weapons on the territory of their allied countries," Putin said in a broadcast.
"They have allies in certain countries and they train … their crews. We are going to do the same thing.
"We agreed that we will do the same – without violating our obligations, I emphasize, without violating our international obligations on the nonproliferation of nuclear weapons."
Putin did not specify when the weapons would be transferred to Belarus.
The announcement comes days after Ukrainian President Volodymyr Zelensky called for more military support from his Western allies.
Earlier this week, about 18 countries signed an agreement to supply the war-torn country with at least one million artillery shells over the next year.
US President Joe Biden had said America would support Ukraine till it defeats Russia.
Experts have warned that the likelihood of nuclear strikes will increase as the war festers. (The Cable)