Sanwo-Olu appoints Akiolu's son, Muri-Okunola's brother into juicy positions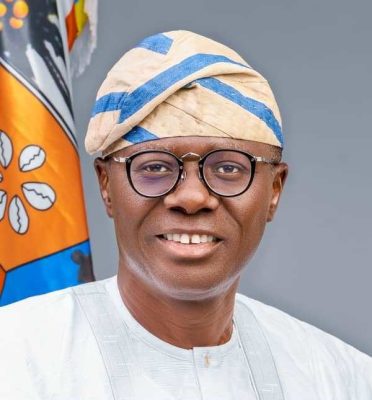 Governor Babajide Sanwo-Olu has approved the appointment of Prince Fatiu Adegbola Akiolu as the Managing Director and Chief Executive Officer (CEO), of the Lagos State Signage and Advertisement Agency (LASAA).
He also approved the appointment of Rasheed Muri-Okunola, popularly known as RMO, as the General Manager of the Motor Vehicle Administration Agency (MVAA).
Prince Akiolu is the son of the Oba of Lagos, Rilwan Akiolu, while RMO is the younger brother of the Lagos Head of Service, Hakeem Muri-Okunola.
Their appointments were contained in a circular issued by the HoS, Muri-Okunola dated 15 September, 2023.
The governor also appointed Mrs Titi Oshodi as a Special Adviser (Non-Cabinet rank) on Climate Change Initiative.
According to the circular, "Further to this administration's commitment to continue to provide effective service delivery and maintain smooth running of operations in Government MDAs, it is hereby notified for general information that Mr. Babajide Olusola Sanwo-Olu, the Governor of Lagos State has approved the appointment of Mrs. Titi Oshodi as the Special Adviser (Non-Cabinet Rank) on Climate Change Initiative with effect from Monday, 18th September, 2023."
The governor further appointed Mrs Toyin Ogunlana as the Director-General, Lagos State Records and Archives Bureau (LASRAB).
He also re-appointed the daughter of late APC Women's Leader, Southwest, Kemi Nelson, Mrs Adetoun Popoola as the General Manager, Lagos State Parks and Gardens Agency (LASPARK) with effect from 18th of September, 2023.
"Accordingly, while wishing the appointees successful tenure of Office, all Accounting Officers are enjoined to take note of this Circular and give it the wide publicity it deserves," the circular stated.