Saudi Arabia Sets 12 Years As Minimum Age To Perform Hajj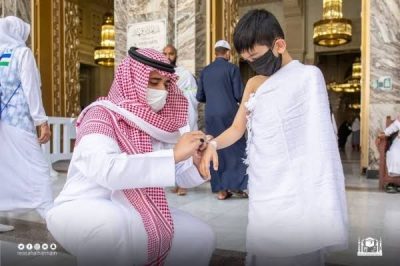 Saudi Arabia has said that the minimum age for performing this year's Hajj pilgrimage is 12 years as the numbers of pilgrims will return to the pre-pandemic times.
The Saudi Ministry of Hajj has also pointed out that priority for registering to undertake this year's pilgrimage will be given to Muslims who did not do Hajj, one of Islam's five obligatory duties. Hajj permits can be issued via the electronic platform "Absher" starting from 15-10-1444AH, i.e. less than two months before the Hajj season due in late June this year.
The ministry added that only Muslims holding Hajj visas or those with legal residency in Saudi Arabia will be allowed to undertake the pilgrimage rites.
The ministry had earlier unveiled four packages for domestic pilgrims wishing to attend the 2023 Hajj with costs ranging from SR,3984 to SR11,841.
According to the ministry, details of these packages and transportation fees depend on types of transport means and the pilgrim's departure city en route to Hajj.
Saudi Arabia has said there will be no limits on the numbers of pilgrims from around the world for the upcoming Hajj season, reversing earlier restrictions prompted by the COVID-19 pandemic in the past two years.
In the past two years, Saudi Arabia downsized the numbers of Muslims allowed to perform the Hajj rites to prevent spread of COVID-19. Around 2.5 million Muslims used to attend Hajj annually in the pre-pandemic times.