SEC explains delay in Oando's audit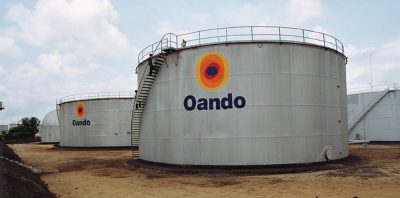 The Securities and Exchange Commission has explained reasons for the delay in Oando's audit, citing disagreements between shareholders of Oando Plc and the management team, as well as lawsuits filed by both against SEC.
According to SEC's Acting Director [Dr Abdul Zubair], the company's shareholders and management team separately filed suits challenging SEC's appointment of Deloitte to investigate/audit Oando's financial affairs over alleged claims of financial mismanagement by the shareholders.
The suits have since been either struck off or withdrawn, even as the Deloitte team has commenced the auditing process.
OANDO PLC HAS WITHDRAWN THE PENDING LAWSUIT AGAINST THE COMMISSION AND GRANTED BY THE COURT OF APPEAL ON MARCH 5. ALSO, THE APPLICATION FOR WITHDRAWAL BY THE SHAREHOLDERS WAS HEARD AND GRANTED BY THE FEDERAL HIGH COURT ON FEBRUARY 21, 2018.

FOLLOWING THE DISMISSAL AND STRIKING OUT OF THE SUITS, THE SEC HAS DULY INFORMED THE FIRM OF DELOITTE TO PROCEED WITH THE FORENSIC AUDIT. THE COMMISSION IS COMMITTED TO ITS PRIMARY MANDATE OF PROTECTING INVESTORS AND WILL TAKE ALL NECESSARY STEPS TO FULFIL THAT MANDATE AND UPHOLD THE INTEGRITY OF THE CAPITAL MARKET
Prior to this
The company has been caught in a cross fire in the last one year due to petitions from aggrieved shareholders. Two aggrieved shareholders, Dahiru Mangal and Gabriel Volpi had petitioned the SEC alleging Oando's management had been reckless with the company's affairs. Preliminary findings by SEC led to its insistence on a forensic audit. Mangal has since withdrawn his petition.
Mounir Gwarzo, the suspended DG of SEC had alleged he was asked by Kemi Adeosun, the minister of Finance to suspend the audit.  A charge she vehemently denied.
Oando Plc shares (on partial technical suspension meaning a price freeze) closed at ₦5.99 in yesterday's trading session.   (Nairametrics )