Senate Wades Into CJN, Supreme Court Justices' Feud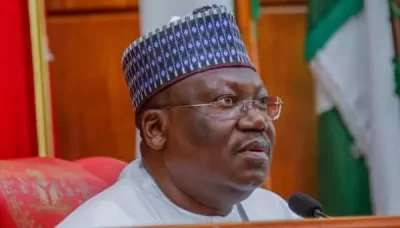 Senate has waded into a disagreement between the Chief Justice of Nigeria (CJN), Justice Ibrahim Tanko Muhammad, and justices of the Supreme Court.
Fourteen aggrieved justices of the apex court had, in a widely circulated letter to the CJN, accused him of neglecting their welfare, not carrying them along in managing the affairs of the court, the deteriorating condition of services generally, and the state of the litigation department.
But Justice Muhammad denied the allegations and condemned taking the issues to the public.
Speaking at a plenary on Wednesday, Senate President Ahmad Lawan said the legislature must be interested in what is happening in the judiciary with a view to finding solution to any of its issues.
He therefore mandated the Committee on Judiciary, Human Rights and Legal Matters led by Senator Opeyemi Bamidele (APC, Ekiti) to wade into the issue.
He said: "We must have interest in what is happening in the judicial arm of government with a view to bringing solution to the issue.
"Our Standing Committee on Judiciary, Human Rights and Legal Matters should get involved and find out what the real issue is so that the National Assembly can help out."