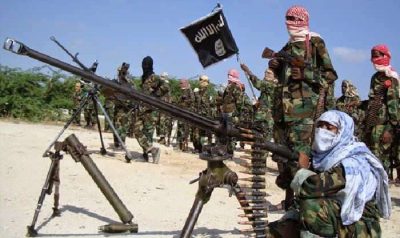 Barely 12 hours after a community in Borno was attacked, Mairari and Femari communities in Konduga Local Government Area of Borno have been attacked by insurgents suspected to be members of Boko Haram.
According to NAN, the insurgents attacked the communities at about 8:30 pm. One person was killed while houses were set ablaze as the insurgents carted away food items.
Earlier on Saturday, the insurgents attacked Kuwa-Yangeya village on Maiduguri-Damboa Road and killed farmers.
Goni Umar, an eyewitness, said the insurgents invaded the communities on gun trucks and motorcycles, and carted away food items from shops and houses before setting them ablaze.
He added that the villagers fled into the bush while some others ran to Maiduguri.
He said: "One person was killed by a stray bullet while trying to escape. On our way to Maiduguri, we saw troops and police heading to the villages."
Brigadier General Bulama Biu, Acting General Officer Commanding (GOC), 7 Division, confirmed the attack to NAN, stating that "troops have been deployed since 8:45 pm and they are still combing the area in order to apprehend the culprits."