Six years after marriage, Justice Ipaye's daughter claims LGBTQ in Canada; loses custody of three children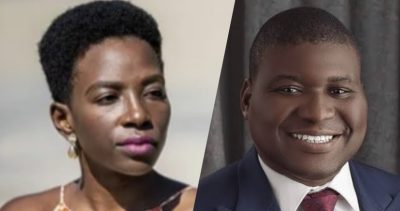 A Canadian court has ordered that the three children of Olubukola Ajayi, daughter to Lagos State Justice Olutoyin Ipaye, be returned to Nigeria after concluding they were wrongfully retained by their mother, who has ties with the LGBTQ.
"I find that this court does not have jurisdiction to make a parenting order with respect to these children. I find that they were was(sic) wrongfully removed from their habitual residence in Nigeria, and that they were wrongfully retained in Ontario thereafter," reads a part of Justice Engelking's decision on the matter heard between March 21 and 25.
Citing domestic violence in her marriage and affinity with the LGBTQIIA, Ms Ajayi had prayed the Ontario Superior Court of Justice to grant her sole custody of her three children whom she had taken from Nigeria without the consent of their father, Eyitope Ajayi.
In 2016, Mr and Mrs Ajayi, both dual citizens of Canada and Nigeria had gotten married in Nigeria and therein built their family. Their marital woes, however, began after the wife developed issues regarding her sexual identity, with claims of being asexual.
Upon her return to Nigeria from birthing their last child in Canada, Ms Ajayi asked her husband for separation. While Mr Ajayi was on a business trip, she flew all three children to Canada without his knowledge and consent on November 19, 2021.
In the application for sole custody of her children, Ms Ajayi claimed they would suffer "psychological harm" if they were "removed from her care" and returned to Nigeria.
She claimed she would be denied custody of the children by Nigerian courts, whose laws do not favour persons of dissenting sexual orientations, "based on her to her affinity to or  linkage with the LGBTQIIA+ community." She referenced the Same Sex Marriage Prohibition Act (SSMPA) enacted in 2013 to buttress her claim.
She also feared "returning to Nigeria because of domestic violence perpetrated on her by Mr. Ajayi," citing their eldest child witnessed an incident when his father was abusive.
Mr Engelking in his ruling dismissed Ms Ajayi's claims reminding her that she left her two older children in Mr Ajayi's care for six months when she travelled to Canada to birth their last child in the company of her mother-in-law.
According to him, if Mr Ajayi was as abusive as she claimed, she would not have entrusted them in his care.
Regarding sexual stigmatisation, Mr Engelking ruled that the Same Sex Prohibition Act does not apply to her since she claimed to be asexual, a sexual identity that does not involve amorous relationship with same sex. He also allayed her fears that "no prosecution under that Act has ever occurred in the over eight years it has been in existence."
Taking the arguments of both parties into consideration, Mr Engelking declared that the three children "were wrongfully removed to, and wrongfully retained in, Ontario by the Applicant/Mother, Olubukola Ajayi, pursuant to section 40 of the Children's Law Reform Act."
They "shall be immediately returned to their habitual residence in Lagos, Nigeria pursuant to section 40 of the Children's Law Reform Act and in accordance with the terms of this Order."
In the event of the "Applicant/Mother decline to travel with the children to Nigeria, arrangements shall be made for the Respondent/Father to travel to Canada to retrieve the children and take them back to Nigeria," ruled Mr Engelking. (Peoples Gazette)