Skales Apologises To Estranged Wife, Sends Birthday Message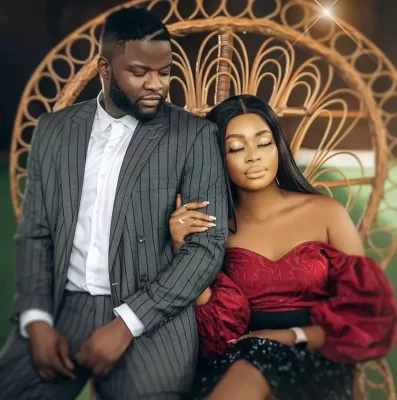 Popular Nigerian artiste, John Njenga-Njeng fondly known as Skales has apologised to his estranged wife, Precious Hassanity, over some marital issues they have had in the past.
Months ago, the singer who lost his mother had taken to social media to slam his wife stating that 'he never knew he got married to the devil.'
As his wife celebrates her birthday today, the singer took to his verified Instagram account to send a message. He wrote, "Learning to control emotions and taking care of my mental health when life throws me down has to be one of the amazing life lessons I've learnt.
"We both made mistakes and I sincerely apologize for letting my grieving times get the best of me by bringing what should be our private life into the public eye, isn't an act I am proud of and I promise to keep progressing daily in my actions & becoming a better man in handling situations.
"Happy birthday my Queen @her_sanity11. I truly love, respect and care for you & I promise to do better! Cheers to most amazing year yet."