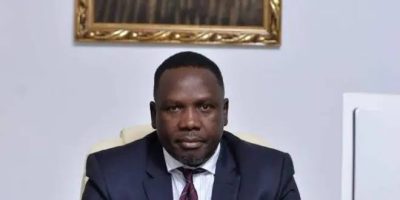 The spokesperson for the Peoples Democratic Party (PDP) presidential campaign during the 2023 general elections, Daniel Bwala, has raised the alarm, saying some top people at the Presidential Villa in Abuja are planning to arrest him on trumped-up allegations.
Bwala, a former member of the ruling All Progressives Congress (APC) who left the party at the build-up of the 2023 general elections following his rejection of Muslim-Muslim ticket of President Bola Tinubu and his Vice, Senator Kashim Shettima, raised the alarm on Monday on his X (formerly Twitter) page.
Bwala alleged that based on the credible intelligence he got, some key power holders at the Aso Rock Villa are planning to use the security agencies to arrest him and make trumped-up allegations against him in order to rubbish and silence him because he is making the government uncomfortable.
He said that he had always known that his rejection of same faith (Muslim-Muslim) ticket which led to his defection from the APC and becoming a political opposition would bring persecution.
He wrote, "Last night I got a credible intelligence that some key people around the seat of power (Presidential Aso Villa) of this government are planning to use the security agencie(s) to arrest me and take me into custody on trumped-up allegations in order to rubbish me and silence me.
"That I am making them and the government uncomfortable. Let the world know today that I have always known that from my stands on the same faith ticket which led to my leaving APC, and consequent posture as a political opposition, it might irk the deep state and come with persecution for what I believe in and stand for.
"If anything happens to me, let the world know today of their evil plans."