South Africa, 7 others recall diplomats from Israel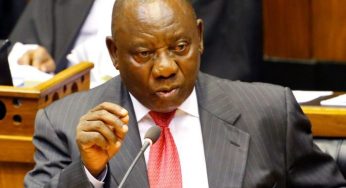 South Africa has joined Turkey, Jordan, Bolivia, Honduras, Colombia, Chile and Bahrain in recalling their diplomats from Israel in protesting against the genocide in Gaza.  
A South African Minister Khumbudzo Ntshavhen told a press briefing that all diplomatic staff in Tel Aviv would be asked back to Pretoria for consultations.
"We're extremely concerned at the continued killing of children and innocent civilians in the Palestinian territories and we believe the nature of response by Israel has become one of collective punishment," South African Foreign Minister Naledi Pandor told a press conference.