South Africa asks the International Criminal Court to issue an arrest warrant for Netanyahu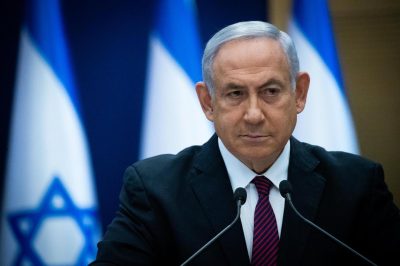 The South African government has asked the International Criminal Court (ICC) in The Hague to issue an arrest warrant against Israeli Prime Minister Benjamin Netanyahu by mid-December.
This was announced by the Minister in the Presidency of Pretoria, Khumbudzo Ntshavheni, saying that if the Court did not grant the request, it would signal a "total failure" of global governance.
"The world cannot simply stand by and watch," Ntshavheni said, accusing the Israeli government of wanting to "cleanse most of Gaza of Palestinians and occupy it."
South Africa, along with Bangladesh, Bolivia, Comoros and Djibouti, recently submitted a request to the ICC to investigate whether war crimes and crimes against humanity were committed in Gaza.
South Africa has long been a strong supporter of the Palestinian cause and after the Israeli reaction to the Hamas attack last October 7, it announced the withdrawal of its diplomats from Israel, suggesting that the position of the Israeli ambassador in Pretoria is becoming "untenable ". (Nova Agency)