Spain passes law allowing women to take paid menstrual leave — first in Europe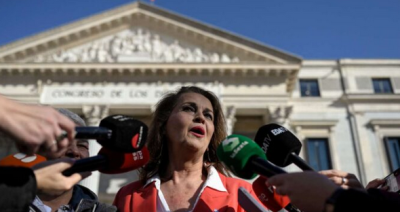 Spain has approved a law allowing women with painful periods to take paid menstrual leave from work.
The new rule titled "Gender equality bill" came into effect on Thursday and reformed a 2010 law guaranteeing women's sexual and reproductive rights.
The development also established Spain as the first European country to pass such a law.
According to the law, women will be allowed to stay at home for a few hours during the working day or take medical leave if pain prevents them from working.
The duration of the leave depends on how severe the menstrual pain is and how long it lasts.
Additionally, the law allows 16-year-olds and 17-year-olds to get an abortion without parental consent and expands public financing of contraceptives.
Irene Montero, minister for equality, said the law guarantees menstrual health as part of the country's right to gender equality, adding that women's health and bodies matter.
"Having time to take care of yourself is now important," she added.
Montero noted that the government will cover the costs of leave.
"From today you already have the right to leave work for painful menstruation, for voluntary termination of pregnancy and for the last weeks of gestation that we approved with the new law on abortion, sexual and reproductive health and sexual education," the minister tweeted.
"If you need to request any of these cancellations, you just have to contact your doctor or GP as soon as possible.
"Women's health, bodies and time matter. No more making the rule invisible, working with pills, dying of pain pretending nothing is wrong."
Worldwide, menstrual leave is currently offered only in a small number of countries including Japan, Taiwan, Indonesia, South Korea, and Zambia.(the Cable)