Spy attack: We can't find Russian spies to expel, New Zealand says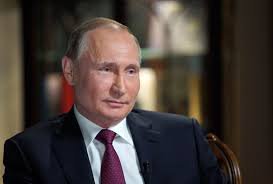 New Zealand said Tuesday it would like to expel Russian spies in retaliation for allegedly poisoning an ex-agent in Britain — only it can't find any Moscow operatives in the remote South Pacific nation.
Scores of Russian diplomats have been ordered from the United States, Canada, Australia and various European countries in the wake of the nerve agent attack on Sergei Skripal and his daughter in Salisbury.
New Zealand, a former British colony and staunch London ally, offered in-principle support but admitted a lack of Russian spy activity meant there was little action it could take.
"We have done a check in New Zealand. We don't have Russian undeclared intelligence officers here. If we did, we would expel them," Prime Minister Jacinda Ardern told state radio.
"When there's a range of international interests … does it surprise me New Zealand is not top of their list? No, actually."
Ardern said New Zealand "will keep under review what further actions it can take to support the international community over the Salisbury attack".
Russia has denied it was behind the attempted assassination, which left Skripal and his daughter gravely ill in perhaps the first nerve agent attack in Europe since World War II.
New Zealand is a member of the "Five Eyes" intelligence-sharing network, which also includes the United States, Britain, Canada and Australia.
AFP