There Are Saboteurs In Buhari's Administration – Tinubu Group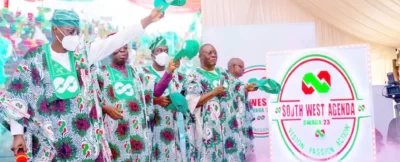 The National Chairman of the Tinubu/Shettima Support Group, Dr Abiso Kabir, has urged security agencies to rise above the current challenges and track down the forces bent on sabotaging the President Muhammadu Buhari-led administration.
Kabir told Daily Trust in Maiduguri, Borno State, on Thursday that some people had taken advantage of the cashless policy of the Central Bank of Nigeria (CBN) by hoarding the redesigned bank notes thereby causing dissatisfaction among the populace.
He, however, said despite the economic hardship, the All Progressives Congress (APC) would still win the forthcoming general elections and get the majority in the National Assembly.
He said, "I believe things will normalise. Though there is economic hardship in the country, but APC remains the party to beat. Wherever we go for campaign we pull massive crowds, and I can tell you we are equal to the task and we are going to win massively.
"President Buhari has good intentions towards the country, the policy is a good one, but the timing is wrong.
"The policy has negatively affected the image of President Buhari, and of course, our great party (APC), because the masses don't understand what is going on and that's why I said there are saboteurs to discredit this administration.
"CBN has said there is adequate new naira notes in circulation, but honestly, we don't know where the money is. Where are they channeling the money into? Things are getting worse due to some bad elements bent on discrediting the federal government."