To face murder charge or not? Actor Alec Baldwin knows fate today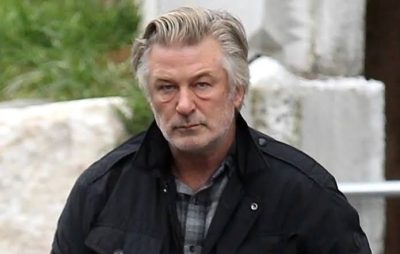 Actor Alec Baldwin will know later today whether he will be charged with the murder in 2021 of cinematographer Halyna Hutchins, while on film set in Santa Fe, New Mexico
Sante Fe district attorney, Mary Carmack-Altwies said she will announce whether charges will be brought against Baldwin.
The actor killed Hutchins during the shooting of the Western movie "Rust."
"The announcement will be a solemn occasion, made in a manner keeping with the office's commitment to upholding the integrity of the judicial process and respecting the victim's family," said Heather Brewer, a spokeswoman for the district attorney's office.
Cinematographer Hutchins died shortly after being wounded by a gunshot during setup for a scene at the ranch on the outskirts of Santa Fe on Oct. 21, 2021.
Baldwin was pointing a pistol at Hutchins when the gun went off, killing her and wounding the director, Joel Souza.
Santa Fe County Sheriff Adan Mendoza, who led the initial investigation into Hutchins' death, described "a degree of neglect" on the film set.
But he left decisions about potential criminal charges to prosecutors after delivering the results of a yearlong investigation in October. That report did not specify how live ammunition wound up on the film set.
Taking control of the investigation, Carmack-Altwies was granted an emergency $300,000 request for the state to pay for a special prosecutor, special investigator and other experts and personnel.
Baldwin — known for his roles in "30 Rock" and "The Hunt for Red October" and his impression of former President Donald Trump on "Saturday Night Live" — has described the killing of Hutchins as a "tragic accident."
He has sought to clear his name by suing people involved in handling and supplying the loaded gun that was handed to him on set. Baldwin, also a co-producer on "Rust," said he was told the gun was safe.
In his lawsuit, Baldwin said that while working on camera angles with Hutchins during rehearsal for a scene, he pointed the gun in her direction and pulled back and released the hammer of the gun, which discharged.
New Mexico's Office of the Medical Investigator determined the shooting was an accident following the completion of an autopsy and a review of law enforcement reports.
Wire Report