Trump's vice, Mike Pence to launch US presidential bid June 7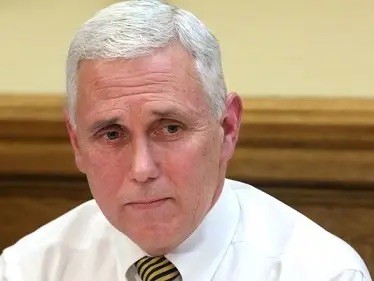 Former Vice President of the United States, Mike Pence will officially declare his presidential campaign for the 2024 Republican nomination next week Wednesday, June 7.
Pence will begin the campaign in Des Moines, Iowa, to add to the growing Republican aspirants and put him in direct competition with his former boss, Donald Trump.
His team perceived early voting in Iowa as critical to his potential path to victory, and advisers said he plans to campaign aggressively for the conservative, evangelical Christian voters who make up a substantial portion of the state's Republican electorate.
Pence is an avowed social conservative and is staunchly opposed to abortion rights, favouring a national ban.
The campaign is billed to lean heavily on town halls and retail stops aimed at showcasing Pence's personality as he tries to emerge from former President Donald Trump's shadow.
Pence, who served in Congress and as Indiana's governor before he was tapped as Trump's running mate in 2016, had been an exceedingly loyal vice president until he broke with Trump over the 2020 election.