UAE/Nigeria trade deal would put pressure on scarce forex – Analyst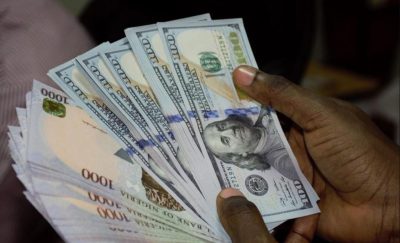 The trade deal between the United Arab Emirates and Nigeria would put more pressure on Nigeria's scarce foreign exchange according to the founder/Chief Analyst of Nairametrics, Ugodre Obi-Chukwu.
In an interview with News Central, Ugodre noted that the UAE is an important hub for Nigerians who engage in businesses within the Middle East and Asia.
Importance of UAE Trade Deal  
Speaking on the importance of the renewed economic ties between both countries which was established following President Tinubu's visit to the Gulf state, Ugodre emphasized the importance of the gulf country to Nigeria. He said:
"Trade between Nigeria and UAE is around $1.5billion. The United Arab Emirates is a very central hub, particularly for Nigerian businesses trying to do business around the East such as China, Japan, Korea, or around the Middle East. They tend to see the UAE as the center point for accessing a lot of those markets.
So not being able to have any bilateral travel between Nigeria and Dubai over the last few months has negatively impacted the ability of a lot of our companies to do business abroad.
We do have banks who have UAE as one of their trading hubs where they tend to facilitate trade along the eastern part of the world so not being able to travel to do business with UAE has been a major concern.
For Nigeria, I think it is important for this deal to be struck and it's a good step in the right direction."
Pressure on scarce forex
Ugodre also gave insights on the export potentials between UAE/Nigeria trade, he says that the bilateral trade import is "skewed" in that it tends to favor the Middle East country more than Nigeria.
According to Ugodre, "the UAE doesn't need our crude oil export", so the trade balance is skewed in their favor.
News continues after this ad
Also, he noted that there is a tendency for more "capital outflow" from Nigeria to the UAE which puts more pressure on scarce forex.
"There are very few countries that Nigeria runs a trade surplus with and those are countries that mostly need our crude oil exports. The UAE doesn't need our crude oil export, so I think it is understandable that the trade balance is skewed in their favor unlike here in Nigeria.
As I mentioned, because it is such a trading hub, what you tend to see is a lot of capital flight out of Nigeria to the UAE. It also serves as a hub for travel for Nigerian businesses looking to do business in Southeast Asia or the Middle East.
Nigeria also imports a lot of cars from Dubai, so the trade doesn't necessarily favor Nigeria in terms of the trade balance.
You do see a lot of Nigerians moving capital outside Nigeria towards UAE whether it's to buy their real estate partake in their tourism or as a trading route as I mentioned earlier.
With the UAE it is more of a trade deficit than a trade surplus, as much as we are happy to see that ties are being renewed and Nigerians can travel to UAE, it is important to note that it does lead to capital going out of Nigeria instead of capital inflow and it would put pressure on our exchange rate as we need our dollars kept here."
Back Story
President Bola Ahmed Tinubu and the President of the United Arab Emirates, Mohamed bin Zayed Al Nahyan, met on Monday in Abu Dhabi, to finalize a historic agreement, which has resulted in the immediate cessation of the visa ban placed on Nigerian travelers.
Both leaders also explored opportunities for further bilateral collaboration in areas that serve both countries' sustainable economic growth.
(Nairametrics)