UK inflation hits 10.1% on surging food prices — first double digits in 40 years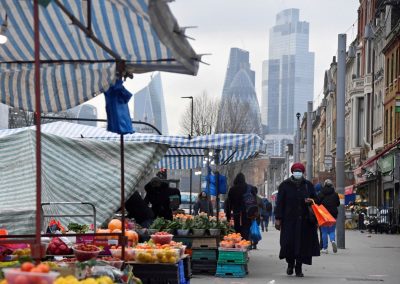 The inflation rate in the United Kingdom (UK), jumped in the last 12 months to 10.1 percent in July — up from 9.4 percent in June.
British inflation continues to surge on rising food and fuel prices and at the double digits terrain since 1982.
Official data from the Office of National Statistics on Wednesday showed that rising food prices made the most significant upward contribution to annual inflation rates between June and July.
According to the report, core inflation, which excludes energy, food, alcohol and tobacco, came in at 6.2 percent in July 2022, rising from 5.8 percent in June.
It added that its indicative modelled consumer price inflation estimates "suggest that the CPI rate would last have been higher around 1982, where estimates range from nearly 11 percent in January down to approximately 6.5 percent in December."
Earlier this month, the Bank of England warned that inflation would climb to just over 13 percent this year.
It also projected that the country would enter a recession from the fourth quarter of this year until late 2023.
Based on the projections, the apex bank raised its key rate by 0.50 percentage points to 1.75 percent at its last policy meeting, the biggest hike since 1995. (The Cable)