UK Pedestrian Killed After Nigerian Driver Mistakenly Pressed Accelerator Instead Of Brake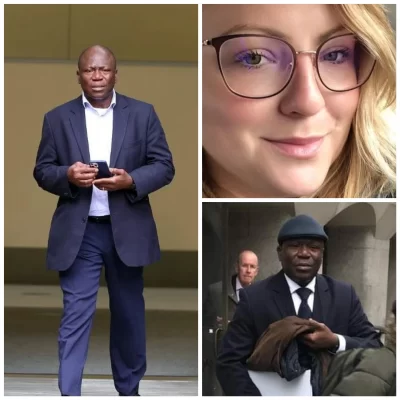 A 60-year-old Nigerian bus driver, Olisofa Popoola, killed a pedestrian after pressing the accelerator instead of the brake and colliding with another bus outside London's Victoria Station.
The pedestrian, Melissa Burr, died after suffering multiple injuries in the crash on Terminus Place outside London's Victoria railway station.
According to Daily Mail on Monday, Popoola from Peckham, South London,
is on trial at the Old Bailey for causing death by dangerous driving after he put his foot on the accelerator instead of the brake, the court heard.
Prosecutor Alex Williams told the court on Monday that the bus terminal at Victoria was especially crowded that morning because the Circle and District Tube lines were out of service.
Williams said, "The parked bus lurched forward. It hit Ms Burr who was propelled up and forward. The people behind her jumped back out of the way.
"The driver of the bus was thrown out of the door of the parked bus and on to the pavement.
"The driverless parked bus did not stop but continued to go forward, running over Ms Burr who ended up under the bus and very sadly died as a consequence of the multiple injuries that she received."
According to the investigation, the defendant did not use the brake and his right foot was close to the accelerator. (Punch)