UK To Pay Residents For Using Less Electricity, Switching Off Ovens, Washing Machines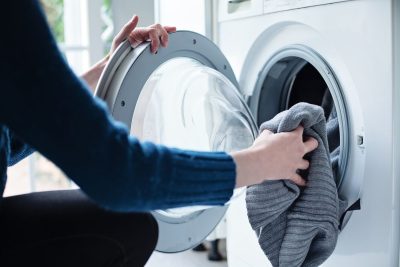 A plan to pay up to one million people and businesses in some parts of the UK to cut energy between 5 pm and 6 pm on Monday evening as part of a scheme to avoid blackouts has been activated for the first time.
Up to a million households in England, Scotland and Wales will be paid to use less electricity. This is part of a scheme to avoid blackouts.
The development has been branded a 'gimmick' with experts claiming it is a ploy to get more people on to controversial smart meters.
The National Grid is activating its Demand Flexibility Service (DFS) for an hour this evening with 26 major energy suppliers such as British Gas, EDF, Eon and Octopus Energy signed up.
Daily Mail reports that it entitles some households with smart meters to up to £20 discounts if they cut their electricity use which can be done by turning off appliances like ovens and washing machines.
The programme is designed to allow the ESO to access additional flexibility when national demand is at its highest during cold spells.
Only tests have been launched so far, but the plan is being pushed into action after temperatures plunged.
According to the report, three UK coal plants have also been ordered to begin warming up in case they are needed for the country's energy supply.
National Grid says the announcement should not be interpreted as a sign that electricity supplies are at risk and added 'people should not be worried'.
The instructions have been given in light of forecasts showing electricity supply margins may be tighter than normal today.
It will be decided this afternoon whether the scheme will be run again tomorrow.
The cold weather means more people are heating their homes, sending demand for energy upwards. (SaharaReporters)