US Feds charge 47 defendants over huge $250 Million Fraud Scheme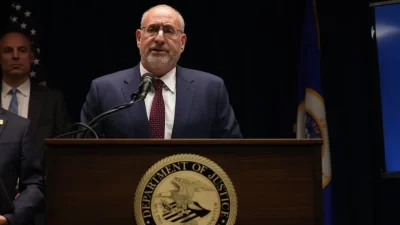 The US Department of Justice (DOJ) Tuesday charged 47 defendants for their alleged roles in a $250 million fraud scheme during the COVID-19 pandemic.
According to the release, the nonprofit "Feeding Our Future" in Minnesota allegedly stole money from the Federal Child Nutrition Program which was supposed to feed children during the pandemic. The defendants are charged with "conspiracy, wire fraud, money laundering, and bribery" in six separate indictments.
The DOJ explained further in the release, that Feeding Our Future opened 250 Federal Child Nutrition Program sites in Minnesota. According to the DOJ, the "sites, created and operated by the defendants and others, fraudulently claimed to be serving meals to thousands of children a day within just days or weeks of being formed."
US Attorney for the District of Minnesota Andrew M. Luger commented:
This was a brazen scheme of staggering proportions. These defendants exploited a program designed to provide nutritious food to needy children during the COVID-19 pandemic. Instead, they prioritized their own greed, stealing more than a quarter of a billion dollars in federal funds to purchase luxury cars, houses, jewelry, and coastal resort property abroad. I commend the work of the skilled investigators and prosecutors who unraveled the lies, deception, and mountains of false documentation to bring this complex case to light.
As outlined in the charging documents, the defendants devised and carried out a massive scheme to defraud the Federal Child Nutrition Program. The defendants obtained, misappropriated, and laundered millions of dollars in program funds that were intended as reimbursements for the cost of serving meals to children. The defendants exploited changes in the program intended to ensure underserved children received adequate nutrition during the COVID-19 pandemic. Rather than feed children, the defendants enriched themselves by fraudulently misappropriating millions of dollars in Federal Child Nutrition Program funds.
The defendants went ahead to purchase luxury items and real estate property in Minnesota, Ohio, Kentucky, Kenya and Turkey. Special Agent in Charge Justin Campbell of the IRS Criminal Investigation, Chicago Field Office called the scheme "the epitome of greed." The DOJ believes the charges represent the "largest pandemic relief fraud scheme" to date.
Source: Jurist.