We can't ban pro-Palestinian march – London Police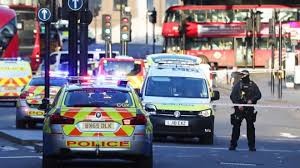 London Metropolitan Police Commissioner Mark Rowley on Wednesday said the police would not be able to ban a pro-Palestinian march on Nov. 11, Remembrance Day, as there is no legal instrument to do so.
Rowley explained that UK Prime Minister Rishi Sunak and Home Secretary Suella Braverman had also condemned the planned march.
"If over the next few days the intelligence evolves further and we get to such a high threshold it's only been done once in a decade where we need to say to the home secretary we need to ban the March element, and then of course we will do. But that's a last resort we haven't reached,'' said Rowley.
Rowley said that the law provided "no mechanism to ban a gathering, a static protest." However, if the march turns into a rally, then "that march in extremis can be banned".
Sunak and Braverman were cited as saying that they stood against any protest on Nov. 11 for fear that memorials such as the Cenotaph could be defaced.
However, organisers were cited as saying that the protest would be held "well away" from the monument, pledging to start marching only after people pause at 11 a.m. (11:00 GMT) to honour those who died in wars.
The Palestine Solidarity Campaign reportedly pledged to work with London police to ensure public safety.
Remembrance Day, held in the United Kingdom on the second Sunday of November, is a national opportunity to commemorate military personnel who have died in wars and other military conflicts since the outbreak of the First World War. (Sputnik/NAN)