Why I Couldn't Take Manchester United Job – Zidane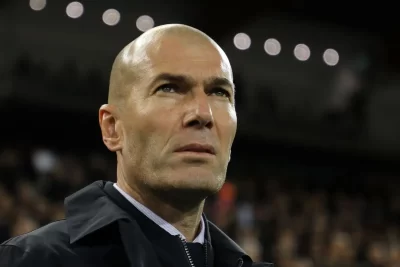 French professional football manager and former player, Zinedine Yazid Zidane, has explained why he didn't contemplate taking charge of Manchester United when there was managerial vacancy.
In an interview with L'Equipe, Zidane said language barrier has prevented him from ever becoming a serious contender for prominent positions in the Premier League.
He said, "If I go back to a club, it's to win. I say this in all modesty. That's why I can't go anywhere.
"For other reasons, too, I might not be able to go everywhere. Which ones? The language, for example. Certain conditions make things more difficult.
"When people say to me: 'Do you want to go to Manchester?' I understand English but I don't fully master it.
"I know that there are coaches who go to clubs without speaking the language, but I work differently. To win, many elements come into play. It's a global context. Me, I know what I need to win."
A World Cup winner with France in 1998, Zidane won the Champions League as a player with Real in 2002.
As coach he had two spells in charge of Madrid, winning his hat-trick of Champions Leagues in his first stint as well as one La Liga title, two Club World Cups, two UEFA Super Cups and a Spanish Super Cup.