Why I demanded sex before collaboration with Simi – Brymo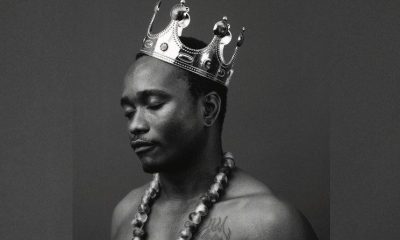 Nigerian singer, Olawale Oloforo, more popularly known by his stage name Brymo, has offered reasons why he demanded for sex before doing a collaboration with Simisola Kosoko, better known as Simi.
Brymo made this known in an interview he granted TVC after a voice note on the issue on his X handle sparked controversy.
He told his interviewer on Television Continental: "One day I was somewhere and I met Adekunle Gold (Simi's husband).
"I was just like: 'Oh! Gold.'
"The first time I was ever meeting him.
"And he requested a collaboration.
"When he came to me, I just said flatly: 'Oga, I'm not doing any collaboration right now.'
"Two weeks after, Simi came.
"I didn't know they (Simi and Adekunle Gold were together).
"I'm sure you all know about Falz.
"He took the fall that I was supposed to take.
"I was the target, but I'm a smart guy.
"When I saw her (Simi), I said no features except I am laying with the woman I am working with so it can really be intense.
"Did she not sleep with Adekunle Gold?
"Is that not why the music is extra good?
"But she said no and I was like okay, bye-bye and then she left.
"She wasn't the only one I proposed it to.
"But guess what?
"I've made music with seven women.
"I didn't sleep with anyone of them.
"After that incident, I've recorded songs with four women.
"We didn't even have that (sexual) conversation at all.
"We just made music.
"So, it wasn't about me asking for sex for collaboration.
"No, no, it wasn't about that.
"For me, it was an artistic pursuit."