Wike and the fabled tortoise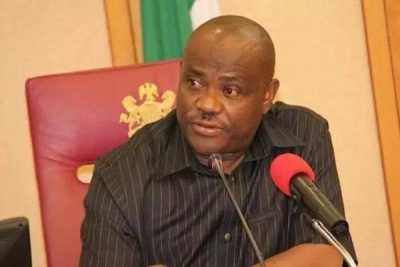 The story of the Rivers State Governor, Nyesom Wike, is beginning to look like a popular wisdom-filled fable, which birthed the saying in Yoruba, that: "Alo ni ti ahun, abo ni ti ana e."
What this means, in summary, is that the tortoise (ahun) enjoyed a positive verdict in the first round of an incident, which happened in his family, but lost the second and most important round to his in-law for lack of discretion.
The fable is about the tortoise and its thieving in-law. The in-law had stolen from tortoise and to punish the in-law, he tied him up at a central place, where people going to the market and other places could see him, just so the humiliation could be heard all over the village.
Indeed, everyone who passed by in the morning and saw the in-law tied up, naturally asked what happened and the moment he confessed to stealing from his in-law, they all condemned him and left for their various destinations.
However, returning home later in the evening, they still found him tied up, then, they started condemning the tortoise for being too high-handed and excessive in his action. In fact, some dismissed him as lacking honour too.
Thus, the tide, unfortunately, turned against the tortoise, because he didn't know when to stop, especially after making a capital of his decision in the morning. The thieving in-law became the victimised.
The Yoruba have a saying, which states that only an illegitimate child would not express anger when necessary and also that it takes an illegitimate child to rebuff rapprochement extended in good faith and collective interest.
At the rate he is going, I doubt if Wike would not, ultimately, bite his noise to spite his face. I'm yet to see how he would hurt the Peoples Democratic Party without paying heavily, too. But, what do I know? After all, the jury is still out. Fingers crossed.
. Olawale Olaleye is a Lagos-based journalist.