2023: We will purchase APC nomination form for Tinubu – Edo Volunteers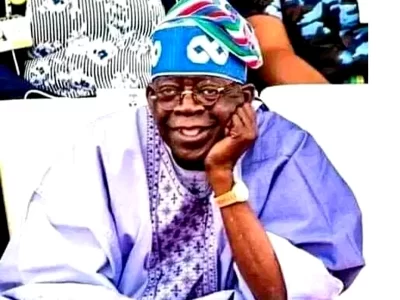 As the race to 2023 gathers momentum, the convener of Edo Volunteers for Tinubu 2023, Ms. Adetutu Owolabi has pledged to acquire the All Progressives Congress (APC) nomination and expression of interest form for the former Lagos Governor, Asiwaju Bola Tinubu when the window is declared open by the party.
According her: "As an act of civic duty and love for country, I will, on behalf of Edo Volunteers for Tinubu 2023 happily acquire the APC nomination and expression of interest for when the time is right and certainly with his kind permission.
"As a long followers and disciples of Asiwaju's progressive brand of politics, this is a decision I know I will not have cause to regret as I am fully convinced that his service to Nigeria, if elected by the special grace of God, will elevate the country in several ways and especially in critical sectors, notably the economy, security, and local and international relations.
"My purchase of the nomination and expression form for Asiwaju, if permitted to do so, is but a small act to thank him for his inspiring leadership for decades and to emphasize my support, as well as that of Edo Volunteers for Tinubu 2023, as his years of toil and tireless work for the progress of Nigeria looks set to culminate in him occupying the top job.
"Asiwaju will have no choice but to heed our call to run for president and lead this country. He can be rest assured that we, his children, who number in millions and are present in all parts of the country and beyond, will delightedly bear the costs because a leader like him who has spent his entire life building others up can never want for support, not even in a time as crucial as this. Nigerians want him and will joyously usher him into Aso Rock. (Vanguard)