'80% PoS operators out of business' — AMMBAN laments naira scarcity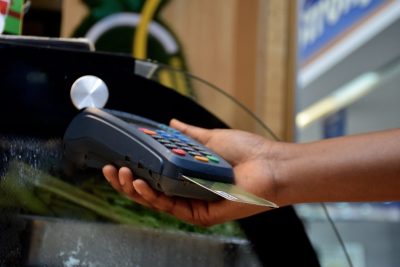 The Association of Mobile Money and Bank Agents in Nigeria (AMMBAN) says over 80 percent of its members have shut down their operations due to the cash crunch in the country.
Speaking with TheCable on Tuesday, Hussein Olanrewaju, national chief aggregating officer of AMMBAN, said the current cash shortage has affected the means of livelihood of point of sale (PoS) operators nationwide.
TheCable had reported that POS operators increased transaction charges amid the increasing demand for cash by customers.
Commenting on the position of the association, Olarenwaju said AMMBAN has cautioned its members not to engage in such an "illegal" act.
"However, the reality is obvious, agents are treated as other Nigerians even when they act as a mini-bank in catering for the needs of underbanked and unbanked Nigerians," he said.
"Some agents do go the extra mile to get cash which of course comes with a cost and then push the same cost to their customers. It's sad and worrisome.
"AMMBAN has frowned on this illegal act and has warned its members not to be found wanting in such an act.
"This has made over 80% PoS agents shut down their business across the country and negatively affected their livelihood.
"Where there used to be 10 agents before, you can hardly find 2 agents operating in the same location now.
"We have been engaging with the CBN to categorise PoS agents separately so that these excesses are put to an end."
Olanrewaju said the CBN's cash swap programme might not achieve its objective due to the low number of agents selected for the scheme.
He also said the scheme was not profitable for POS operators.
"Cash swap program is aimed at enabling the hinterland to exchange the old naira notes for the new notes at a maximum of N10,000 per person per day without charges," the AMMBAN official said.
"Agents are only allowed to charge if the amount is above N10,000 or if it's a card withdrawal. In the true sense, it's not profitable.
"The CBN governor said there will be a constant review of limits. From the look of things, the CBN is trying to get data they don't have to monitor money transactions in the country.
"The only record they have is the amount of money printed and how much is in the bank's custody. They do not however know how much is in individual custody." (The Cable)