Appeal court upholds conviction of Maina's son, reduces jail term to seven years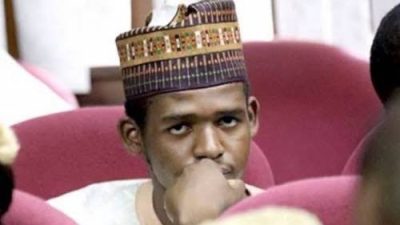 The court of appeal sitting in Abuja has upheld the conviction of Faisal, son of Abdulrasheed Maina, former chairman of the defunct Pension Reform Taskforce Team (PRTT), over money laundering.
A three-member panel led by Ugochukwu Anthony Ogakwu, the lead judge, gave the ruling on Thursday.
In the ruling, Ogakwu held that the federal high court was right to have convicted Faisal over the charges levelled against him.
The three-member panel reduced the jail term from 14 years to seven, saying the trial court should not have handed a maximum term on the ground that Faisal is a first-time offender.
BACKGROUND
In October 2021, Faisal was convicted by the federal high court in Abuja over money laundering and sentenced to 14 years imprisonment
The Economic and Financial Crimes Commission (EFCC) had arraigned him on a three-count charge bordering on money laundering.
Okong Abang, the trial judge, held that the anti-graft agency was able to establish that Faisal operated a fictitious bank account with the United Bank for Africa (UBA), through which his father, Maina, laundered the sum of N58.1million.
The court noted that the said fund which was initially deposited into the UBA account, operated in the name of "Alhaji Faisal Farm 2", was subsequently withdrawn by Faisal and his father between October 2013 and June 2019.
Maina is currently serving an eight-year jail term at the Kuje prison in Abuja over the laundering of N2 billion pension funds. (The Cable)