'Baseless and false' — Agunloye refutes Obasanjo's allegations on Mambilla power project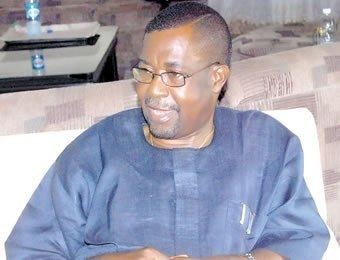 Olu Agunloye, former minister of power and steel, has denied the recent allegations against him about the Mambilla power project.
In a recent interview with TheCable, former President Olusegun Obasanjo challenged Agunloye to tell Nigerians where he derived the authority to award a $6 billion contract to Sunrise Power and Transmission Ltd in respect of the Mambilla hydropower project in 2003.
Sunrise Power is currently in arbitration with Nigeria at the International Chamber of Commerce (ICC), Paris, France, over an alleged breach of contract by the federal government.
Sunrise is asking for a compensation of $2.3 billion, claiming it had spent millions of dollars on financial and legal consultants before the contract was jettisoned.
The company is also asking for a $400 million settlement being the terms of the agreement it entered with the federal government in 2020 to end the arbitration.
Nigeria is fighting the claims on the grounds that Agunloye, who "suspiciously" awarded the contract one week to the end of his tenure as power minister in 2003, acted "illegally".
In a statement issued on Sunday, the former minister refuted the claims as baseless, false, and malicious.
According to Agunloye, the nature of the initial contract for the Mambilla power project, was awarded as a "build, operate and transfer (BOT) contract in May 2003 under his watch".
"Under this model, the contractor, Messrs Sunrise Power and Transmission Company Limited (Sunrise), was responsible for sourcing funds and executing the project with its own funds," the statement reads.
"The Federal Government of Nigeria (FGN) was not obliged to pay any amount to Sunrise."
Agunloye also explained that the investment required for Sunrise to construct the hydroelectric project up to completion was estimated at a maximum of $6 billion by four ministers of power and former President Obasanjo before his own tenure.
He stated that the allegation by the former president that he awarded a $6 billion contract (N800 billion in 2003) to Sunrise was inaccurate and misleading.
The former minister added that for 20 years, he was never questioned or interrogated about awarding any unauthorised Mambilla contract by any Nigerian president, including Obasanjo.
He also raised concerns about the change of contract model for the Mambilla power project after his tenure, noting that Obasanjo split it into smaller components.
"On the 28th of May 2007, a day before handing over power to President Umaru Yar'Adua, President Obasanjo changed the terms of the Mambilla project from Build, Operate and Transfer (BOT), which would not have required any investment from the Federal Government of Nigeria (FGN) to a fully funded FGN EPC contract," he said.
TheCable understands that Agunloye and some officials of the ministry of justice have been quizzed over the Sunrise affair and may soon be charged in court.
(The Cable)