Tinubu appoints Hakeem Muri Okunola as Principal Secretary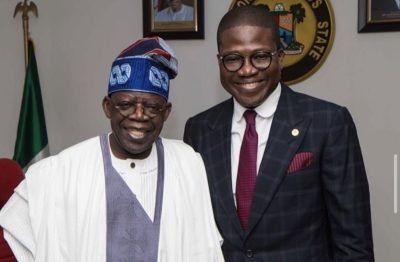 President Bola Tinubu has appointed Hakeem Muri Okunola as his principal secretary, a statement from the presidency on Sunday confirmed.
Prior to this appointment, Muri Okunola held the position of Head of Civil Service in Lagos State, where he demonstrated a strong track record of administrative excellence.
Okunola's career is marked by over 25 years of dedicated service and astute administration.
His association with President Bola Tinubu dates back to the latter's tenure as governor of Lagos State, when Okunola served as his personal assistant.
During his recent role as the Head of Civil Service in Lagos State, Okunola showcased his commitment to effective governance and public service.
This appointment is seen as a strategic move by President Tinubu, bringing someone with a wealth of experience and a history of collaboration into his inner circle.
Okunola's appointment is expected to strengthen the efficiency and effectiveness of the president's office, as he brings his decades-long experience in public administration to bear in his new role as Principal Secretary.
"Hakeem Muri Okunola appointed Principal Secretary to President Tinubu. An astute administrator, former Personal Assistant to President Bola Tinubu when he was governor of Lagos State, and recently Head of Civil Service of Lagos State, Hakeem Muri Okunola brings over 25 years of experience in law and public service to his new role as Principal Secretary to President Bola Tinubu," the statement added.