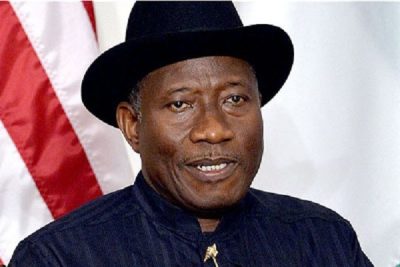 Former President Goodluck Jonathan has come under fire over his comment that he would have relocated his mother elsewhere if Timipre Sylva, the governorship candidate of the All Progressives Congress (APC), had won the Bayelsa state November 11, governorship poll.
Incidentally, the incumbent Governor Douye Diri and the candidate of the Peoples Democratic Party (PDP), won the election.
But in a show of anger and disbelief, the APC Deputy governorship candidate in the just-concluded poll in Bayelsa State, Great Joshua Maciver, took exception to the former President's outburst and his partisan endorsement of Diri in spite of his statesmanship.
Maciver in a statement on Sunday, said: "It is with a deep sense of concern and sadness that I, Great Joshua MacIver, deputy governorship candidate of the APC in the November 11, 2023 governorship election in Bayelsa State, address the endorsement of Governor Douye Diri by former President Goodluck Jonathan.
"In a manner that departs from the expected statesmanship, I find it disheartening that Jonathan, in a state where his role should be father like and non-partisan to all candidates, has chosen to endorse a specific individual, during a political season.
"Furthermore, I express my reservations regarding the former President's statement about the planned relocation of his mother to Abuja had Governor Douye Diri lost the governorship election. This public speech, openly demarketing Bayelsa State as unsafe and insecure, is a sentiment that should not be voiced by someone of his stature.
"Sadly, Jonathan's recent action has made him lose the respect of all true followers of the former Minister of State Petroleum Resources and APC governorship candidate in the last election, Chief Timipre Marlin Sylva."
He advised Jonathan as a statesman to be wary and conscious of his statement at all times and to avoid a situation whereby people would begin to question his statesmanship and integrity as a former leader and father of all, irrespective of political leanings.