Biden hints on NATO-led talks with Moscow, if Putin is "willing"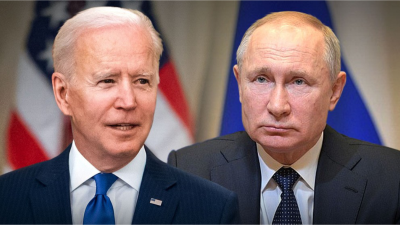 United States President Joe Biden has indicated his interest in opening talks with President Vladimir Putin, should Moscow be willing. Mr Biden says he would do so in consultation with his allies from the North Atlantic Treaty Organisation (NATO).
"I'm prepared if he's willing to talk to find out what he's willing to do, but I'll only do it in consultation with my NATO allies. I'm not going to do it on my own," Mr Biden said during a press conference after he met France President Emmanuel Macron.
Earlier in November, the U.S. provided an additional $400 million in military aid to Ukraine bringing Washington's military spending on the war to $19.3 billion.
The two world leaders reaffirmed their commitment to continue to support the Ukrainian people in the face of "Russian aggression."
"Today, we reaffirm that, as I said, we're going to stand together against this brutality, and  we'll continue strong support for the Ukrainian people as they defend their homes and their families and their nurseries, their hospitals, their sovereignty, their integrity, and against Russian aggression," Mr Biden said.
"We have to respect Ukrainians to design the moments and the conditions in which they will negotiate about their territory and their future," Mr Macron said.