BREAKING: Management staff with less than 15 months to statutory retirement will exit company today – NNPCL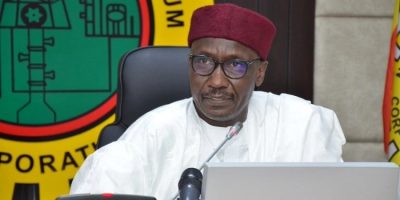 The Nigerian National Petroleum Company Limited (NNPCL) has put out a statement saying that all management staff with less than fifteen months to statutory retirement will be exiting the company today, September 19, 2023.  
The September 18 statement which was signed by management read: 
"In our bid to pursue effective organizational renewal to support the delivery of our strategic business objectives, it has become imperative to rejuvenate our workforce. 
"Consequently, in addition to the recent exit of three (3) Executive Vice Presidents, other Management Staff with less than fifteen (15) months to statutory retirement will be exiting the Company effective 19th September 2023. 

 

"This is in line with our commitment to scale up NNPC Ltd.'s capabilities through targeted talent management and equal opportunity for all Nigerians."

 
Backstory
On September 17, 2023, Nairametrics reported that the Nigerian National Petroleum Company Limited (NNPCL) made a strategic move by appointing new Executive Vice Presidents to spearhead critical sectors. Oritsemeyiwa A. Eyesan was appointed as the Executive Vice President for the Upstream sector, Olalekan Ogunleye for Gas, Power, and New Energy, and Adedapo A. Segun for the Downstream sector. 
This strategic restructuring is a result of pivotal recommendations put forth by the Energy and Natural Resources sub-committee of the Bola Ahmed Tinubu Advisory Council back in June 2023. 
The sub-committee, committed to instigating vital reforms in the energy sector, set a stringent timeline of 0 to 100 days for the new administration to meticulously head-hunt competent, seasoned, and reform-driven leaders within the NNPCL.  
The primary aim is to ensure that the company functions as a commercial entity in strict accordance with the provisions of the Petroleum Industry Act (PIA), effectively contributing taxes and profits to the Federation Account. 
Beyond executive appointments, the sub-committee underscored the urgency to realign NNPCL by divesting it of policymaking roles and advocating for the strategic sale of certain assets. 
These comprehensive recommendations reflect a resolute effort to fortify the NNPCL, facilitating its alignment with statutory mandates and transforming it into a more efficient and profit-oriented entity.  
According to the NNPCL, the developments within the company stand as a beacon of change, poised to reshape the energy landscape and drive the nation towards a more accountable and prosperous future. 
Note also that the sub-committee proposed a generation of a substantial $17.4 billion in funds, primarily through well-structured NNPCL sell-downs. 
The committee's vision entails strategically selling down interests in joint ventures to a minority position. 
This approach is meticulously designed to streamline operations, introducing an operating model that eradicates the traditional cash call system, fostering financial efficiency and sustainability. 
Furthermore, the committee advocated for a prudent divestment of interests in refineries while simultaneously advocating for the development of a robust Nigeria Liquefied Natural Gas (NLNG) operating model. 
These twin strategies, meticulously planned, are poised to realign NNPCL's financial structure, injecting agility and a more lucrative trajectory. 
The sum of $17.4 billion represents a significant injection of funds that can potentially steer NNPCL towards a more profitable and resilient future.   (Nairametrics)