Burkina Faso's richest man in alleged bid to topple junta leader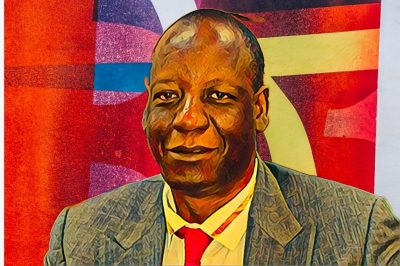 Burkina Faso's richest man Mahamadou Bonkoungou is said to be engaged in a heated dispute with junta leader, Captain Ibrahim Traore. Reports by Cameroon Magazine claim that Bonkoungou, who financed the coup in September 2022, is striving to remove Traore from power and position himself at the helm.
Although the precise motivations behind their discord remain unclear, it is evident that tensions between the two figures have escalated recently. Bonkoungou is believed to be plotting against the junta leader by aligning himself with Lieutenant Colonel Evrad Somda, the chief of staff of the National Gendarmerie, and investing significantly in their joint endeavor. Their agenda appears to be the facilitation of public protests, with the aim of instigating a political shift that would place Somda in charge. Bonkoungou's overarching goal is to contest the presidency under the banner of his party, the PPS, alongside their allies.
The unfolding tug-of-war between Bonkoungou and Traoré has the potential to spell significant trouble for Burkina Faso. If anticipated rallies ensue, the resulting instability might force the current administration's resignation. This disruption could hamper ongoing initiatives to counteract terrorism, a major concern in the Sahel. It is essential, therefore, for Burkinabe officials to work towards a peaceful settlement to this political deadlock and protect national coherence.
Bonkoungou, 57, is the brains behind EBOMAF, a dominant construction giant in West Africa. In recent years, the firm has clinched lucrative construction deals across the region, accumulating a total worth of over $3 billion. Apart from EBOMAF, Bonkoungou's ventures span Liza Transport, a premier private jet charter company, and he recently ventured into banking by acquiring Togolese Bank for Commerce and Industry (BTCI). Additionally, he owns Bonkoungou Distribution, a local firm focused on machinery distribution for various industries.
Bonkoungou is widely regarded as Burkina Faso's richest man with a fortune estimated at more than $250 million. (Billionaires Africa)