Charly Boy a fake activist and betrayer – Eedris Abdulkareem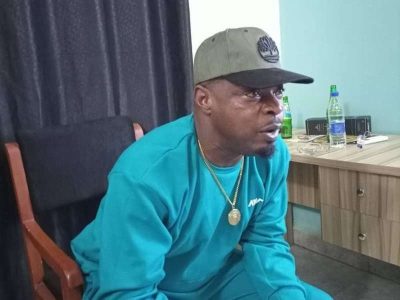 Eedris Abdulkareem has accused veteran artiste, Charly Boy, of playing a controversial role during his clash with singer 50 Cent in 2004.
Recall that the US rapper visited Nigeria in 2004 with his crew for a 4-city concert tagged Star Mega Jam.
The event generated controversies after Eedris Abdulkareem and 50Cent had a squabble over a deal, the issue made 50Cent and his team leave the country.
Eedris and Charly Boy have now exhumed the feud that happened at that time. The issue was revisited after Charly Boy described Eedris as an ungrateful son.
According to Charly Boy, he played a pivotal role at that time as the President of Performing Musician Association of Nigeria, PMAN.
He added that he showed 50 Cent and his crew "craze". He made that move after they beat his "ungrateful son" Eedris. The issue led to Charly Boy being locked up for almost one month in police cell. He added that the people he was fighting for then fought back at him because of ignorance.
His revelation was however countered by Eedris who called Charly Boy out accusing him of trying to take glory. Eedris stated that when 50 Cent and his team disgraced him on the plane, he called on Charly Boy as the president of PMAN at that time to weigh into the matter but he disappointed him.
The Jaga Jaga crooner also alleged that Charly Boy "sold him out" and collected the sum of 70million from Nigeria Breweries to blackmail him. He also collected the evidence of the attack by 50 Cent and G unit from Dj Tee who recorded everything that happened in the plane. He also narrated how Psquare, KC Presh and E-Money collected peanuts and were chased out and harassed out of the show by the organizers.
He described Charly Boy as a betrayer and fake activist who is all about money and not leadership. He also released a video where he gave a further account of what transpired at that time.
He added that DJ Tee was arrested by the Nigeria Police to shut him up and he had to relocate to the U.S because of that.