CISLAC expresses worry over alleged 75% debt surge under Tinubu's administration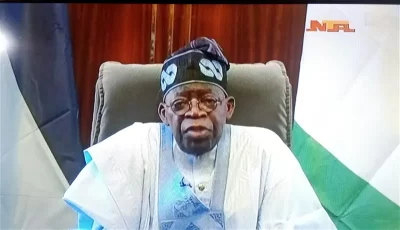 ….demands NASS to meticulously scrutinize loan requests
THE Civil Society Legislative Advocacy Centre, CISLAC, has expressed worry over alleged 75 per cent of debt surge to N87 trillion under President Bola Tinubu.
This was contained in a statement signed by the Executive Director, CISLAC, Auwal Rafsanjani, and made available to Vanguard.
Rafsanjani pointed out that the "figure represents an increase of 75.29 per cent or N37.53trn, compared to N49.85trn recorded at the end of March 2023."
He mentioned that the fiscal implications for the nation are grave, especially now the country struggles to manage debt interest payments, despite the expected monthly savings of approximately N400 billion from fuel subsidy removal.
He said: "At a time when the international community is pushing for substantial debt relief initiatives and multilateral financial reforms, Nigeria's deepening debt situation and fiscal recklessness are being called into question.
"With Nigeria grappling with both a significant revenue and debt crisis, pressure is mounting on the current administration to address these challenges without further exacerbating borrowings."
However, he pointed how CSOs and we'll meaning Nigerians have called on government to reduce cost of governance and plug leakages to prevent the nation from being plunged deep into borrowing and indebtedness.
"Analysts call for efforts to reduce the cost of governance, broaden the tax net, drive compliance, and plug leakages.
"Collaboration between the government and taxpayers is encouraged to boost tax revenue, ensuring a strong connection between access to public services and tax compliance.
"Policies promoting tax transparency should be swiftly implemented, and partnerships with taxpayers should be nurtured to ensure the direct utilization of taxes for infrastructure.
"Moreover, involving informal sector groups in tax compliance efforts and expanding the whistleblowing policy to gather intelligence for tax enforcement is deemed essential", he said.
Meanwhile, he (Rafsanjani) demanded the National Assembly adequately and meticulously scrutinize loan requests that are in compliance with the law and alignment with the interests of the Nigerian public.
He also called on Nigerians to demand for fiscal prudence, "In response to these pressing concerns, CISLAC has issued a fervent call to all well-meaning Nigerians, urging them to persistently demand fiscal prudence and a heightened concern for the citizenry from the government."NCC launches applications for 2023 talent hunt research