Classified documents found in former U.S. Vice-President Pence's house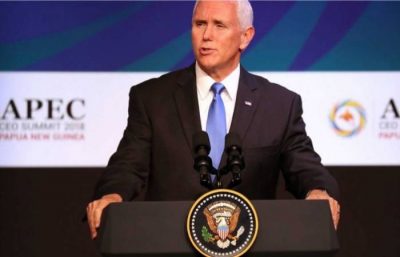 An undisclosed number of classified documents have been found in the home of former United States Vice-President Mike Pence after his aides searched the residence.
A CNN report said the search was conducted last week.
There have been recent concerns about how American politicians treat classified documents, with each person claiming to be handling the documents with the utmost caution, following several discoveries of classified materials at President Joe Biden's private residence.
Last August, classified documents were seized from former President Donald Trump's Mar-a-Lago residence, which he described this month as a "cool keepsake."
"These were ordinary, inexpensive folders with various words printed on them, but they were a cool keepsake," Mr Trump wrote on his social media site. "Perhaps the Gestapo took some of these empty folders when they Raided Mar-a-Lago, & counted them as a document, which they are not."
To be extra cautious, Mr Pence had Matt Morgan, a lawyer with experience dealing with classified information, search his residence.
According to sources, four boxes containing roughly a dozen classified documents were discovered during the search.
The legal team for Mr Pence quickly informed the National Archives, which then informed the Justice Department.
The boxes were returned to Washington, where they were given to the Archives to assess the remaining documentation for compliance with the Presidential Records Act after the FBI removed the classified records from his house.