De Facto Biafra group insists election'll hold in S'East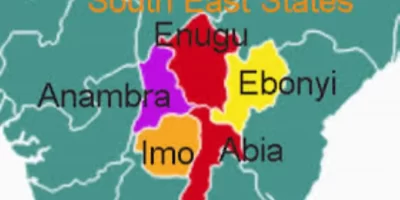 Biafra De Facto Customary Government, led by Asari Dokubo, has insisted that election will hold in the  South East.
In a statement by the Head of Communication of the group, Uche Mefor, it warned that it will not allow any hoodlum to disrupt the election already slated for February, 25.
"In line with the intentions and vision of the Biafra De Facto Customary Government, the Biafra parliament urges all Biafrans to participate actively in the Biafra territorial politics by embracing the democratic process.
"Accordingly, the Biafra parliament strongly advises all eligible Biafrans of voting age to get their PVCs and vote. The De Facto Customary Government Parliament further reminds every Biafran that we are Biafrans by indigenous identity but still citizens of Nigeria by nationality. 
"Until that is politically clarified, we must continue to assert our citizenship privileges and defend our democratic rights as appropriate. The vovernment of Biafra sets the record straight that the right to self-determination is our inalienable human rights that nobody should criminalise under any guise.
"The government of Biafra reasserts its commitment to the adherence to democratic ethos, the rule of law and justice; and ultimately distinguishes its immense contribution to fundamental human rights and present-day restoration struggle from any action of unnecessary recklessness and abetting of crimes by internal or external individuals, state agencies or groups," it said in the statement.