Diamond Jubilee: UNILAG To Launch $500m Endowment Fund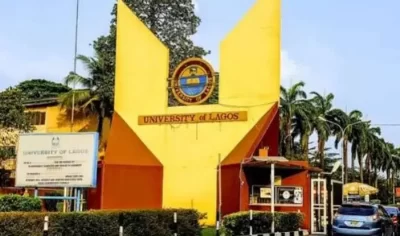 To mark its 60th anniversary, the University of Lagos (UNILAG) has disclosed plan to launch a $500million endowment fund.
The Pro-Chancellor and Chairman, Governing Council of the university, Dr. Olanrewaju Tejuosho, disclosed this at an event to kick-start the 60th anniversary of the institution.
Speaking at the event which held at the College of Medicine of the University in Idi- Araba, Tejuosho said the endowment fund is aimed at raising funds for the upgrade of old facilities in the university and the provision of new ones.
He also disclosed that a new vice-chancellor would be announced on October 7, 2022 to take over from the outgoing VC, Professor Oluwatoyin Ogundipe.
The five-year single tenure of the Professor of Botany will end in November.
Tejuosho revealed that the selection process of the new VC is at the final stage; explaining that it has been democratic, fair, and transparent.
He commended Ogundipe for his commitment and passion for the growth and development of the university; saying, UNILAG has done well in its tripartite mandates of teaching, research and community engagements.
However, the Senator decried the prolonged Academic Staff Union of Universities (ASUU), which he said has taken a huge toll on university education in Nigeria.
He called for the quick resolution of the crisis so that normalcy can return to public universities across the country including UNILAG.
Earlier, in his welcome address, Professor Ogundipe who has just 38days to complete his tenure as the vice chancellor said that the university had become a global brand in academics, research, innovations and community services. He mentioned that the university has been able to expose its students to innovation.