Ex Russian agent Sergei Skripal no longer in critical condition – Hospital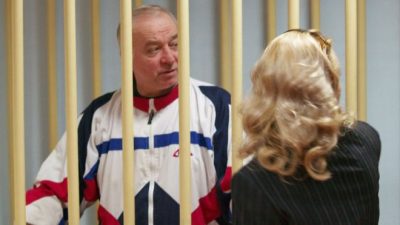 Former Russian double agent Sergei Skripal is no longer in critical condition and has responded well to treatment after a nerve agent attack in March, the hospital treating him said on Friday.
"He is responding well to treatment, improving rapidly and is no longer in a critical condition," Christine Blanshard, Medical Director at Salisbury District Hospital, said in a statement.
Sergei Skripal, 66, and his daughter Yulia were found slumped unconscious on a public bench in the English city of Salisbury on March 4.
Britain said they were poisoned with a military-grade nerve agent first developed by the Soviet Union.
Russia has denied it had anything to do with the first known use of such a toxin on European soil since World War Two.
Blanshard said she was providing the update response to "intense media coverage yesterday."
On Thursday, Russian state television reported Yulia had phoned her cousin and told her that she and her father were both recovering and that she expected to leave hospital soon.
Britain has said Russia is culpable for the attack, while Moscow denies any involvement.
The incident has had major diplomatic ramifications, with mass expulsions of Russian and Western diplomats.
NAN reports that U.S. President Donald Trump ordered the expulsion of 60 Russian diplomats, including 48 employees of the Russian Embassy and 12 people who have been assigned to the UN in New York over the posotioning.
NAN reports that the EU also recalled its ambassador from Moscow for consultations over the nerve gas attack against a former spy in Britain, reinforcing a united stand with Prime Minister Theresa May against Russia.
Britain argues the attack is part of a pattern of behavior by an increasingly assertive Russia whose muscle-flexing, cyber-meddling and law-breaking on foreign soil pose a threat to the international rule of law.
Britain and Russia have expelled 23 of each other's diplomats in a dispute showing no sign of easing.
Russia's ambassador to the UK, Alexander Yakovenko, accused the UK Thursday of having a "bad record of violating international law and misleading the international community."
"History shows that British statements must be verified," he told reporters in London, demanding "full transparency
of the investigation and full cooperation with Russia" and the Organisation for the Prohibition of Chemical Weapons.
(Reuters/NAN)