FCTA arrests 400 street traders, impounds 50 vehicles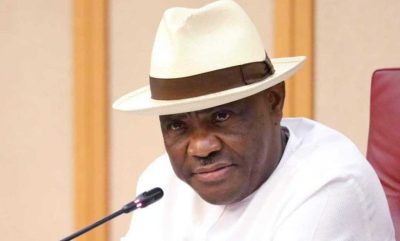 The Federal Capital Territory Administration (FCTA) has arrested over 400 street traders and impounded 50 cars within one week.
Commander of the newly-inaugurated 'Operation Sweep', Chief Superintendent of Police, Umar Kadiri, made this known while briefing journalists in Abuja on Monday.
Kadiri told journalists that he was mandated by the FCT minister, Nyesom Wike, to destroy illegal structures and arrest traders selling items on the street.
The team also dislodged illegal motor parks, removed illegal structures on the streets, demolished scavengers' shanties and set the items on fire.
They moved from Utako Ultra-Modern Market and down through A.E Ekukinam Street to Jabi Motor Park and environs, among other locations, in a bid to keep Abuja city clean.
Kadiri noted 50 vehicles and 400 people were arrested between Friday and Monday, adding that some of the offenders have been prosecuted.
He explained that the operation was part of efforts to strengthen environmental sanitation in the FCT by clearing hawkers, demolishing illegal structures, unauthorised car parks, and activities of scavengers.
"We have impounded not less than 50 vehicles from Friday to date and arrested not less than 400 people. Some were prosecuted and others will be prosecuted in accordance with the law," he said.
"The clearing of illegal traders by the roadside around the markets became necessary because they were constituting obstacles to the free flow of traffic and defacing the city.
"Beyond keeping the city clean, clearing them would also ensure a free floor of traffic on Abuja streets, including market areas where traders and their illegal strictures have taken over the roads.
"Most of these traders were associating themselves with scavengers who are allegedly stealing people's valuables in the name of scavenging," he added.