Oil companies, agencies owe FG $9.85bn revenue – NEITI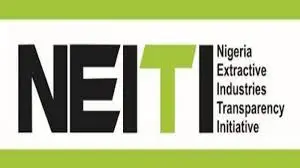 The Nigeria Extractive Industries Transparency Initiative, on Monday, disclosed the total unremitted revenues to the federation by some relevant government agencies and companies in the oil and gas sector in 2021 increased to over $9.85bn.
NEITI disclosed this in the 2021 Oil and Gas Industry Report released at an event in Abuja, which was attended by lawmakers, oil sector operators, civil society organisations among others.
The Executive Secretary, NEITI, Ogbonnaya Orji, who presented the highlights of the report, said the information and data contained in the document paid special attention to helping the government at all levels to shore up revenue.
He said the report would support national development and poverty reduction through resource mobilisation, as it provided updates on the financial liabilities of the Nigerian National Petroleum Company Limited and some companies to the federation.
Orji stated that despite concerted efforts made last year to recover some of the revenues through the Ad Hoc Committee that was set up by the National Assembly, the 2021 figures showed an increase.
A compilation of the outstanding financial liabilities due to the federation by the report, indicated that a total of $13.591m revenue was payable to the Federal Inland Revenue Service as of July 31, 2023.
It said the Nigerian Upstream Petroleum Regulatory Commission had outstanding tax collectible revenues of $8.251bn as of December 31, 2022, adding that "over 80 per cent of these outstanding financial liabilities are owed by NNPCL."
The report showed that Nigeria earned a total revenue of $23.046bn from the sector in 2021. The sum was about 13 per cent higher than the corresponding total of $20.43bn realised in 2020.
Breakdown of the earnings showed that about $8.67bn, or 37.6 per cent of the revenue was realised from the sale of crude oil and gas; $13.37bn, or 58.02 per cent, from taxes and other specific revenue flows; and $1.01bn, or 4.38 per cent, went into payments to sub-national entities.
SOURCE: PUNCH