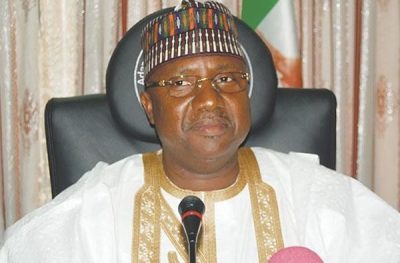 The immediate past governor of Adamawa state, Jibrilla Bindow has dumped the ruling All Progressives Congress (APC) ahead of the general elections in Nigeria.
Bindow, who confirmed his defection on Tuesday, said he took the 'painful decision' because of the need to salvage the nation.
In a formal letter addressed to the chairman of APC in his Kolere ward, in the Mubi North Local Government Area of Adamawa, Northeast Nigeria, Bindow said, "The need to salvage is above all personal interests."
Bindow added, "The painful decision was taken after deep prayers and wide consultations with family members, stakeholders and faithful followers within and outside Adamawa state."
The former governor has declared his support for the Peoples Democratic Party presidential candidate, Atiku Abubakar and the incumbent governor, Ahmadu Finriri, who defeated him in 2019.
He noted that "it's time to abandon politics of bitterness in the interest of the nation."
He added, "The unfortunate event of the 2019 general election and the 2022 Governorship primaries among many reasons remains the main crux of why I'm resigning from APC."
Bindow expressed worry that the lack of genuine reconciliation with aggrieved stakeholders within the party in Adamawa state since the last primaries also explains why he no longer feels at home in the APC.
His resignation has laid to rest rumours that he was leaving the APC in the buildup to the 2023 general elections.
The formal letter obtained by Parrot Nigeria quoted Bindow as saying, "While thanking you and the party, I wish to also inform you that my faithful supporters will be joining me across the state in leaving the party so as to champion a cause of building a harmonious Adamawa state that will enshrine unity in our diversity toward a collective development as a people."