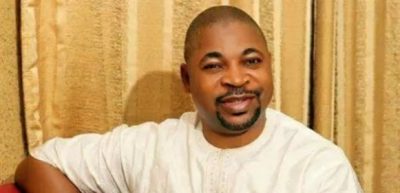 The Chairman of the Lagos State Parks Management Commitee, Musiliu Akinsanya, popularly known as MC Oluomo, has taken to social media to make a controversial statement about the recent Lagos.
In a post on his Instagram account, MC Oluomo called out those he refers to as "Obidiots" and stated that the outcome of the election shows that Lagos belongs to the Yoruba people.
MC Oluomo wrote, "Hope the Obidiots believe now that Lagos belongs to Yoruba and they're now facing the consequences of Lagos being no man's land."
This statement comes just a day after he claimed that his previous threats against the Igbo community, who did not intend to vote for his political party, the All Progressives Congress (APC), were only meant as a joke.
The post has sparked a lot of controversy and backlash on social media, with many people criticizing MC Oluomo for making such divisive and inflammatory comments.
Credit: Instagram | kingmcoluomo